Weekend Backpack Partnership
OVERVIEW
Our Outcome: eliminating food insecurity
As a response to the overwhelming number of hungry children in the community, the Weekend Backpack Partnership was launched in 2014. The program addresses hunger and nutrition needs of elementary school children in the City of Schenectady by providing a reliable source of nutritious food for children to take home with them after school each Friday during the school year.
Food insecurity is a serious community issue in many communities, including Schenectady County. Many children lack access to food over the weekend. As a result, malnutrition and insecurity impacts school performance. This is not only true in urban areas, but is of increasing concern in surrounding suburbs and rural communities.
In 2017, based on requests from other school districts, the Partnership expanded its services to children in Duanesburg, Mohonasen, Schalmont and Scotia-Glenville. We are now reaching more than 1200 children and families throughout Schenectady County.
WHY IT MATTERS
In the first year alone, the Weekend Backpack Partnership more than doubled the number of children previously served to 667 elementary students. The Schenectady City School District Indicators of Success Report shows a steady decline in student absences, while teachers report academic improvement in ELA scores, higher energy levels and healthier classrooms. Students are returning on Monday morning ready to learn!
The Weekend Backpack Parternship is making great strides, but there is still more work to be done. An estimated 3,000 kids in Schenectady City School district alone have been identified as food insecure. And the need is growing in neighbording communties throughout Schenectady County.
Based on data collected by the NYS Education Department, there are more than 5,000 children in Schenectady County schools who qualify for free or reduced cost school meals. We believe that many of these children are likely to suffer from food insecurity. There is more work to be done!
Our Community Partners
The unique capabilities of each of the organizations in the Partnership have enabled us to reach more children, more effectively, and with greater impact.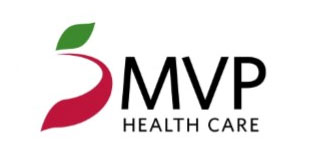 HOW YOU CAN HELP
Donations of Time, Talent and Treasure are Needed Today
You can make all the difference to children and families by volunteering your time, and/or money.
Volunteers are needed at the City Mission to help fill backpacks every week. Opportunities to volunteer on an individual or group basis are available.
City Mission of Schenectady is now utilizing a volunteer website. If you're interested, please visit their website and click "Get Started" under "Service Opportunities" for available dates to "Pack Backpacks – Individuals." You can sign up there! For more information on how to become a volunteer for the Weekend Backpack Program, contact Volunteer@citymission.com or call 346-2275, ext. 311.
DONATE
You can provide nutritious food for a hungry children in our community for as little as $6 per week. It is easy, efficient and meaningful through the Weekend Backpack Program.
Weekend Backpack Partners