Diamond Anniversary Celebration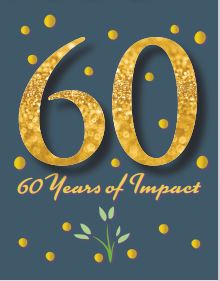 About The Schenectady Foundation's 60th Year
Sixty years ago, leaders of the Schenectady Trust Company came together to form a charitable trust. The Schenectady Foundation was created to benefit the health and well-being of the people who live and work in Schenectady County, NY. In July 1963 - The Schenectady Foundation made its first grant -- $250 to the Schenectady YMCA.
Since then, we have committed $31 million for charitable grants and scholarships, supporting more than 100 charitable programs in Schenectady County.
Diamond Anniversary Commencement Ceremony
Double your impact!
The Schenectady Foundation will match the first $130,000 donated to our new
Grassroots Equity Fund
giving your gift twice the impact.
Join us in making a difference in Schenectady County today.
Our Diamond Anniversary Celebration will take place from June 2023 – June 2024, and it promises to be an eventful year full of impact and activities. We have planned a series of events and programs that aim to engage our community, reinvest in the next 60 years, and make Schenectady a more equitable and thriving community.
We are excited to announce that the Diamond Anniversary Commencement Ceremony will be the first event of our celebration. The ceremony will take place on June 21st at the Glen Sanders Mansion in Scotia. To reserve your attendance, please visit our event page RSVP
Join us as we commence the unforgettable evening at the Glen Sanders Mansion.
The Commencement Ceremony begins with guest arrival and registration in the lobby.
In lieu of a formal sit-down dinner, the reception at 5:30 PM, will off a delectable assortment of hearty hors d'oeuvres and beverages.
At 6:15 PM, the program takes center stage, showcasing awards, captivating speeches, and an exclusive glimpse into our future Diamond Anniversary Celebration events.
To conclude the night on a sweet note, treat yourself to a dessert.
Don't miss this remarkable opportunity to celebrate and support our community.


Join the Diamond Celebration Committee and be a part of The Schenectady Foundation's 60th anniversary. By filling out the form, you can be part of this exciting milestone in our history and help us enhance the quality of life in Schenectady County. We appreciate your support of our mission and commitment to our community. To sign up for the Diamond Celebration Committee, please use this link Registration Form
60 Years of Impact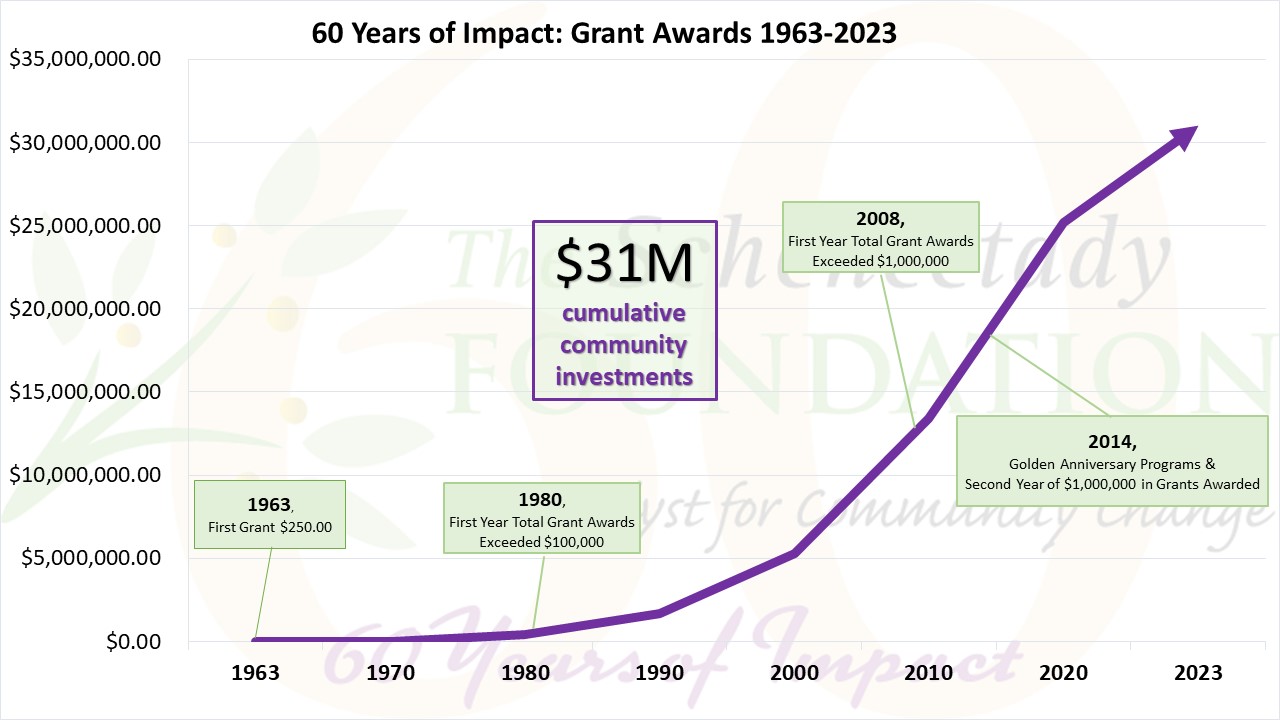 Over the 60 years, the Foundation has awarded grants to organizations and initiatives that promote education, health and wellness, arts and culture, and community development.
Here are some of the larger grants awarded by The Schenectady Foundation over the past 60 years, showcasing the significant impact the Foundation has had on the community.
Come Together to Celebrate!
Our Diamond Anniversary Celebration will feature several events and programs including:
Diamond Anniversary Commencement Celebration in June 2023
Community Leadership Summit in Fall 2023
Celebration of Community in June 2024.
At the Commencement Celebration, we will announce new grants and scholarship programs to support our mission of improving the health and welfare of the people who live or work in Schenectady County.
In addition to these events, we are launching a new Fund, more information to be announced soon.
To kickstart the new Fund initiative, The Foundation will match the first $130,000 contributed to this Fund, doubling the impact of your contribution.
Diamond Celebration Sponsors
We would like to extend our heartfelt gratitude to our sponsors for their generous support of The Schenectady Foundation's 60th Diamond Anniversary Celebration.
Presenting Sponsor

Diamond Sponsor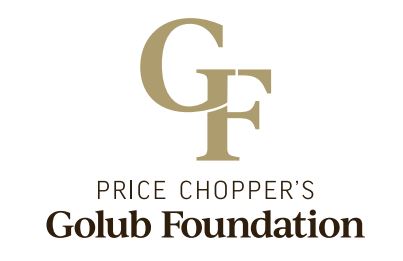 Silver Sponsor
Bronze Sponsor
Diamond Celebration Committee
The Schenectady Foundation expresses gratitude towards the prominent individuals who have joined the Diamond Celebration Committee. These individuals have played a significant role in supporting the Foundation's mission and have demonstrated a strong commitment to the Schenectady County community.
Good Friend
Neil Golub
Betsy Sandberg
FOUNDER
Community Builder
Partner
Stakeholder
Patron
Questions
If you are interested in learning more about sponsorship opportunities for The Schenectady Foundation's Diamond Anniversary Celebration, we would be happy to work with you. Our team can provide you with detailed information on the benefits and packages available to our sponsors.
To get in touch with us, you can call us at (518) 393-9500 or send us an email at lsnyder@schenectadyfoundation.org.