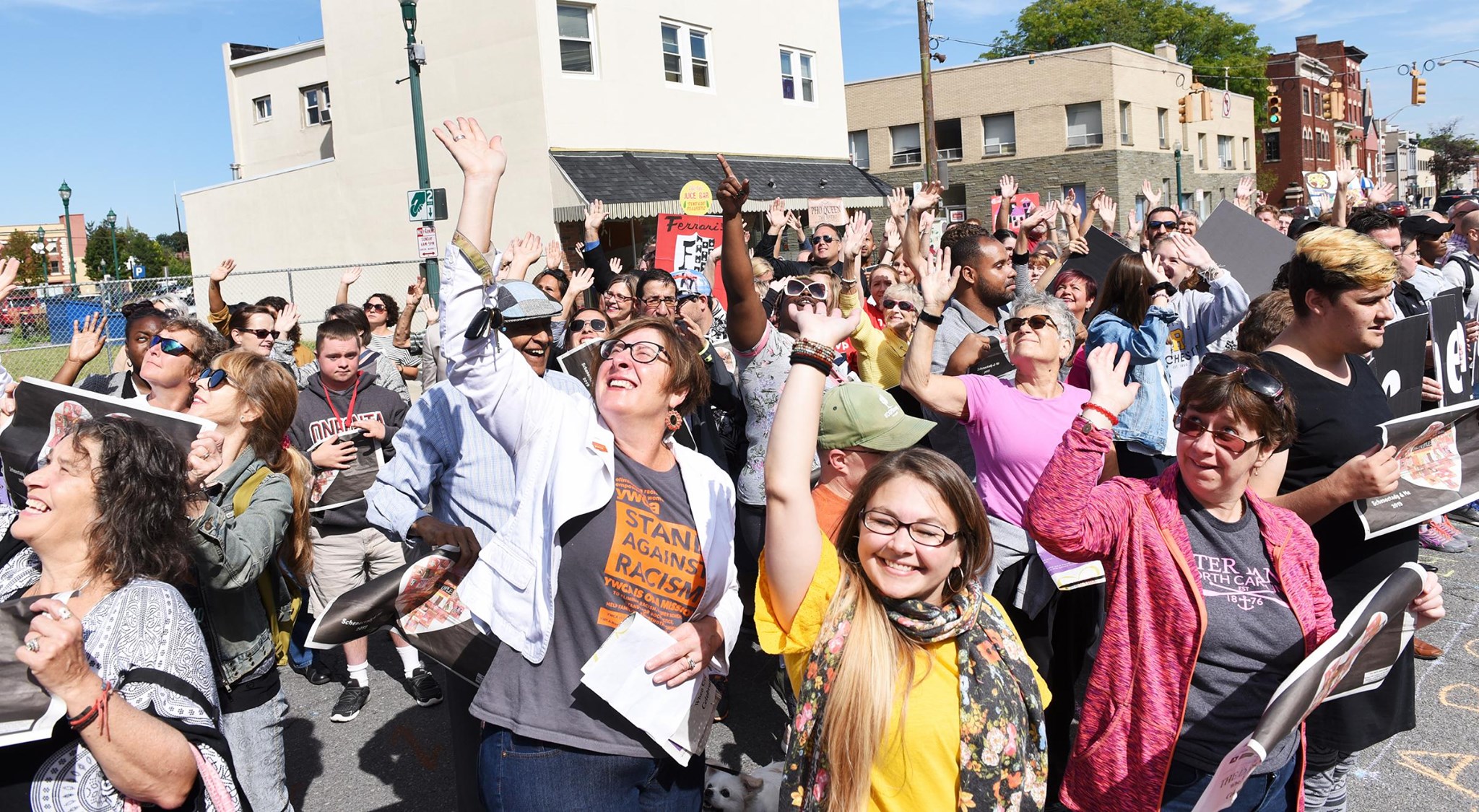 A Foundation for the people of Schenectady
Advancing the sustainable well-being of the people of Schenectady County.
The Schenectady Foundation was created by community leaders in 1962 as a charitable trust to benefit the health and well-being of people who live and work in Schenectady County, NY. Today, the seeds planted by our founders have come to bountiful fruition. Backed by a sustainable, ever-growing community fund -- the Foundation has emerged as a force in Schenectady's social sector by performing three essential roles:
Catalyst. We are an investor in projects with the potential to move the needle on our community's most difficult issues, such as food insecurity, neighborhood blight, and disconnected youth. See our "Grants" section to learn more about the Foundation's grants.

Convener. We convene and facilitate -- gathering together organizations to achieve as a group what none could do alone. The Foundation's only interest is achieving the best outcomes for the community. See our "Initiatives" page to learn more about the Foundation's work in this role.

Custodian. We are a steward of the resources entrusted to the Foundation. Gifts to the Foundation are invested for the long-term by experienced Trustee banks. We are careful to preserve and grow our funds, even as we increasingly re-invest grants back into the community each year.
At the Beginning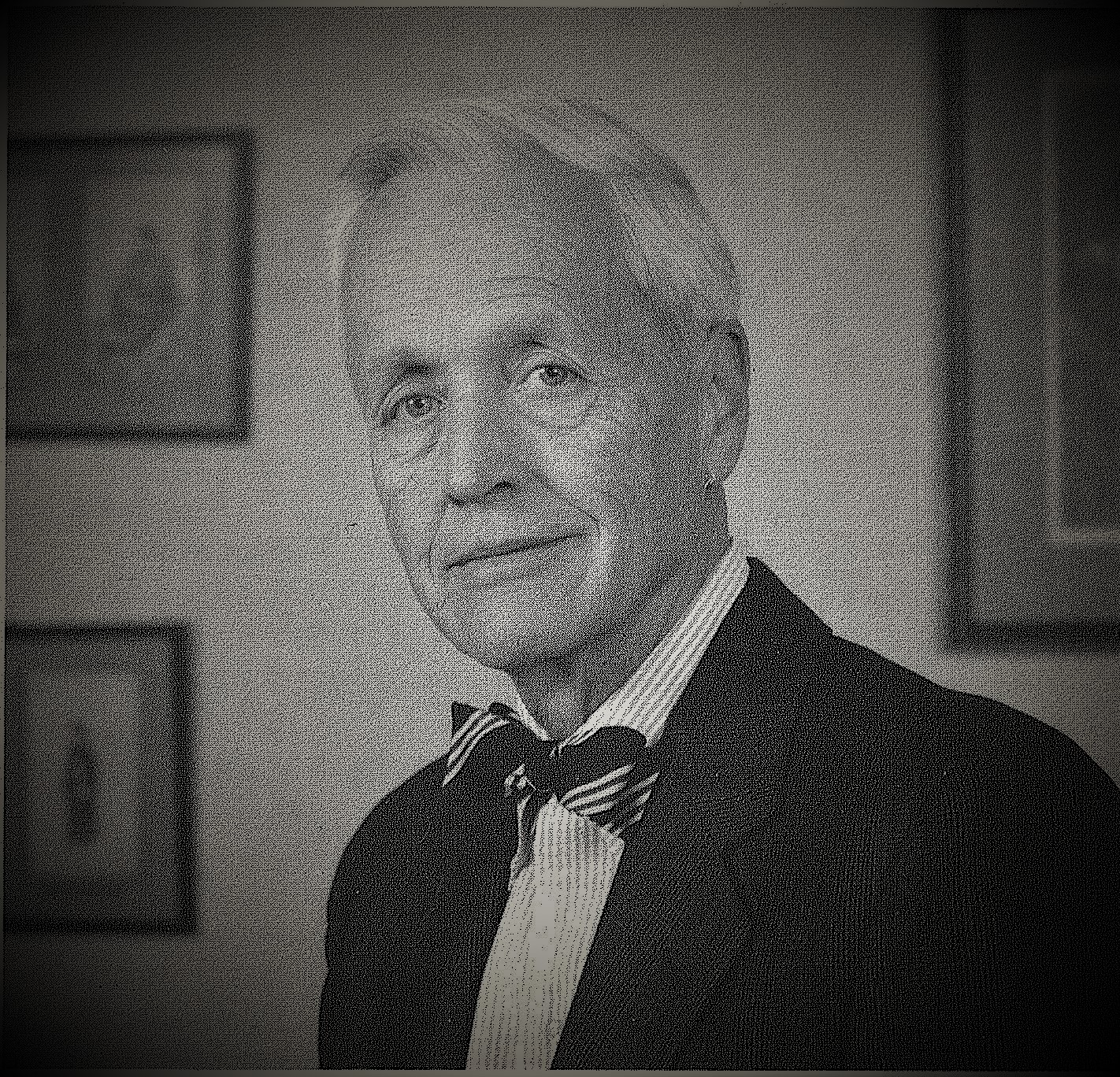 William H. Milton, 3rd, a leader at Schenectady Trust Company, developed the idea for the Foundation based on his graduate research. In 1962, with the bank's support, he engaged the community's leaders and local banks to establish The Schenectady Foundation. The Foundation became a respected institution to which members of the community could leave their legacy via bequests, wills, estate plans and gifts made during their lifetime.
Assets managed by Trustee banks grow through appreciation, and from new gifts, providing a sustainable source of support for Schenectady's charities. In 1963, the Foundation made its first grant: $250 to the YMCA. While a modest gift at that time (about $1,900 in today's dollars), it was the first of many to come.
Schenectady's Community Foundation
The Schenectady Foundation is the only community foundation exclusively serving Schenectady County. By developing an endowment for our community, the Foundation is able to make grants that impact our health and well-being for generations to come.
Grants with Impact
In its early years, the Foundation restricted its funding to capital needs – or "hard" assets – of non-profit organizations – buildings, furnishings, equipment, etc. By 2007, informed by listening sessions with community and non-profit leaders, the Foundation began to identify key focus issues. A strategic focus on Strengthening Families was adopted, urging grant applicants to comprehensively and collaboratively serve families. Since then, the Foundation has become more than a grant maker, leading coalitions to achieve collective impact in recovering from disasters, helping families out of poverty, providing a pathway for disconnected youth, improving food security, and engaging residents to come together to make their neighborhoods more sustainable.
Governance
Good governance and transparency are of paramount importance to The Schenectady Foundation. The Foundation is driven by its obligation to be an outstanding steward of funds entrusted to it by donors. Governance responsibilities are conducted by four distinct, but integrated entities:
Distribution Committee
Members of the Foundation's Distribution Committee ensure that funding goes to address community priorities. The Distribution Committee evaluates the investment performance of the Trustee Banks and is responsible for the broader governance of the Foundation.
Trustee Banks
Banks with trust powers in Schenectady County are eligible to serve as Trustees of the Foundation. The Trustees manage and invest funds, generate income for the charitable purposes of the Foundation, and perform fiscal oversight responsibilities. Trustco Bank, Key Bank and Saratoga National Bank currently serve as Trustees.
Appointing Authority
The Appointing Authority names the majority of the members of the Distribution Committee, ensuring that the Committee is responsive to and reflective of the community. Appointing Authority members are the president of Union College, board officers of the Chamber of Commerce and the United Way, and the president of Schenectady County Community College.
The Schenectady Foundation, Inc.
A supporting organization, The Schenectady Foundation, Inc. was formed in 2009 to serve as the operating arm of the Foundation. "Inc." carries out the day to day responsibilities of the Foundation including community outreach, program development, grant oversight and marketing.
Leadership
The Foundation's Distribution Committee ensures that funds generated from the community's endowment are effectively granted to address the community's needs. Members are selected for their passion for the community, knowledge of its needs, and their skills and capabilities.
Our Distribution Committee: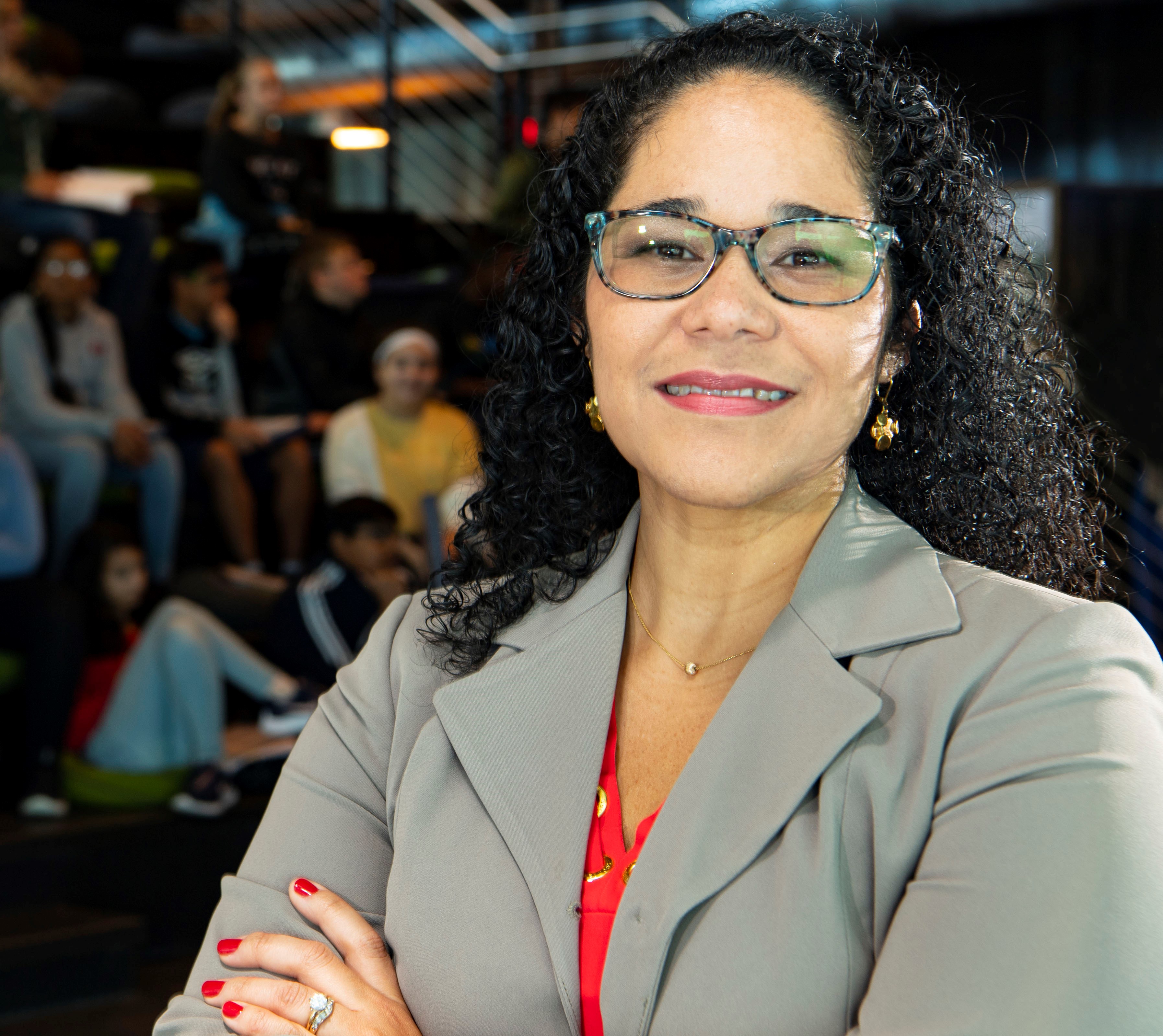 Omayra Padilla DeJesus, Chair
Omayra, originally from Puerto Rico, earned her Ph.D. in Chemistry from the University of California Berkeley in 2003 and joined GE's Global Research Center (GRC) in Niskayuna, New York to work on Healthcare and Biotechnology programs. Omayra was deeply involved with outreach efforts linked to her personal passion for education, with a focus on STEM for underrepresented groups. In 2009, she initiated the Inspire Program, gaining support from GE GRC's leadership. In 2010, the program was presented with the GE Global Impact Award in Education. Omayra taught chemistry at the College of St. Rose in Albany, and earned her MBA degree from SUNY Albany in 2016. Dr. Padilla De Jesús currently serves as the Executive Director of Rise High Inc., an organization using science as a tool to develop knowledge and skills in youth for a path to success.
Martha Jo Asselin, Ph.D., Vice Chair
Martha has proudly served the State University of New York for over thirty years while employed at SUNY-Cobleskill, Schenectady County Community College and now, the University at Albany. In May 2017, Dr. Asselin became the Director of The Center for Leadership and Service and is a Visiting Professor for the Educational Administration and Leadership program at the State University of New York – University at Albany. Her professional experience includes serving as Acting President of Schenectady County Community College, and almost 20 years as the Vice President/Dean of Student Affairs.

Deborah Mullaney
Debby has a distinguished record of community service as a board member of numerous charitable institutions, including the Ellis Medicine Board of Trustees, and the Boys and Girls Clubs of Schenectady. Mrs. Mullaney's has served as President of the Niskayuna High School PTO and President of Niskayuna DARE. Her community awards include the Niskayuna High School Hall of Fame Inductee, a YWCA Woman of Achievement, and a Junior League Volunteer of the Year. Debby is the recipient of the 2015 New York State Senate Woman of Distinction Award and the 2015 Hospital Association of New York State Leadership and Advocacy Award.
Robert Bylancik
Bob retired from Sunnyview Rehabilitation Hospital where he spent his entire professional career, starting as a social worker, and finally serving as President and CEO from 2000-2007. Since retiring, Mr. Bylancik has served as interim CEO at Hometown Health, Schenectady's federally qualified health center. He is a retired member of the American Congress of Rehabilitation Medicine, American College of Healthcare Executives and the National Association of Social Workers.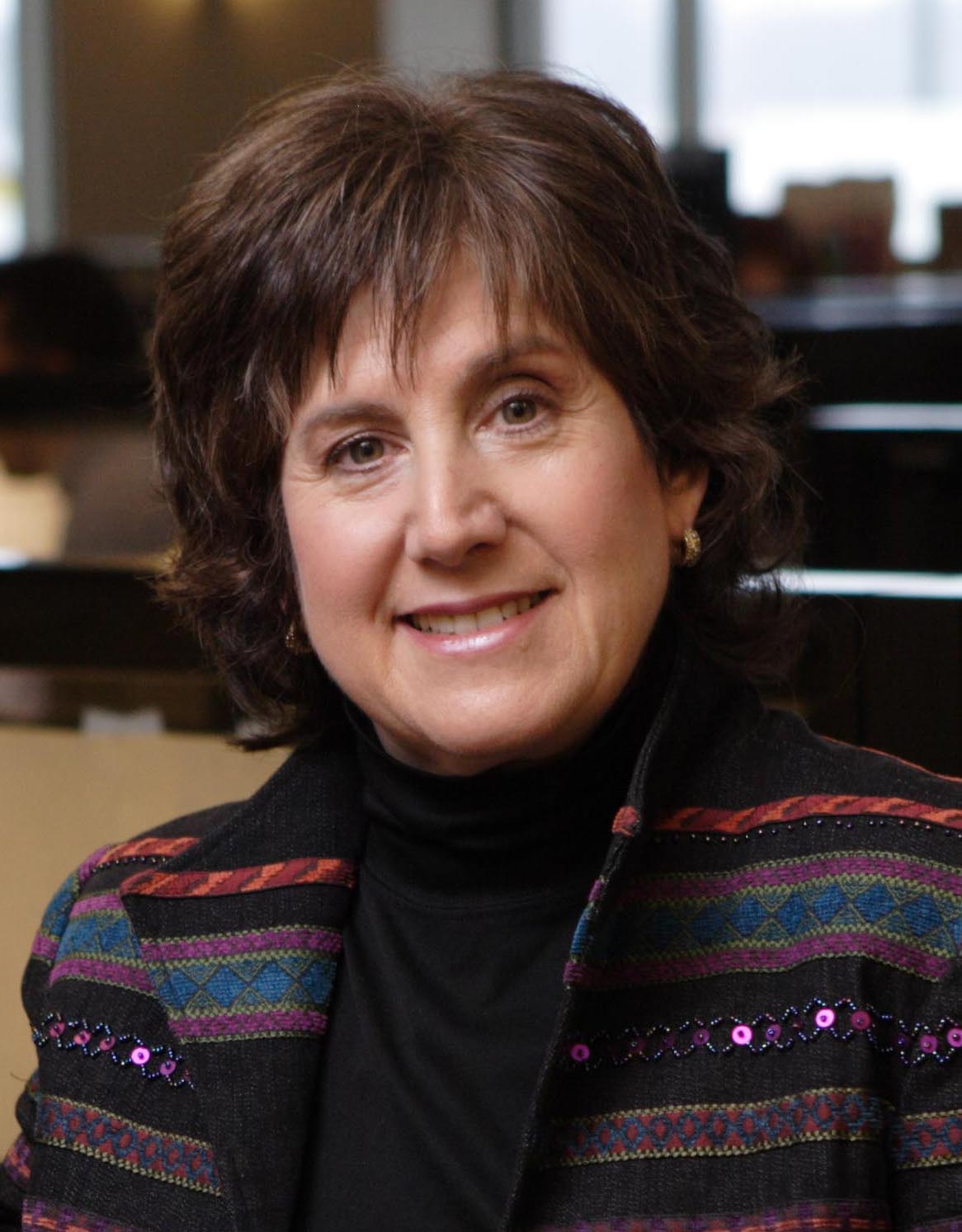 Mona Golub
Mona provides leadership both in the community and to Schenectady's homegrown supermarket, Price Chopper/Market 32, where she serves as Vice President of Public Relations and Consumer Services, with oversight for the company's public/community/government relations, customer communications and philanthropic endeavors. Outside of her professional pursuits, Ms. Golub founded Second Wind Productions in 1989 to bring free, world-class concerts to Capital Region parks. A graduate of Bowdoin College, she serves as Artistic Producing Director of Schenectady's award-winning Music Haven and continues to expand its programmatic reach to include theater and special events.
Joseph Tardi
Joe is President of Joseph Tardi Associates, a public relations, marketing and advertising firm. He has represented Fortune 500 companies, independent and chain retailers, and consulted with ABC Television and CBS Records. A graduate of Siena College, Mr. Tardi serves on the Board of Associates for the College of Saint Rose, is a member of the Board of the Saratoga Automobile Museum and is President of the Schenectady Arts and Entertainment District. He has served on the board of March of Dimes and Northeast Association of the Blind and supports neighborhood landscape projects to promote neighborhood pride.
Non-Voting Officers:
Herbert L. Shultz Jr., Treasurer
Herb, a former President and COO of Fenimore Asset Management, shares his expertise with a wide range of organizations in the Capital Region. He has served on the boards of Capital Repertory Theater, Parsons Child and Family Center and the Albany-Colonie Chamber of Commerce. Mr. Shultz is a member of the advisory board of The Community Foundation of Capital Region's Health Committee and a board member of the Capital Region Sponsor-A-Scholar, Inc., 15-Love and Proctors Theatre.
Michael Ozimek, Assistant Treasurer
Mike has served as the Senior Vice President and Chief Financial Officer of TrustCo Bank NY since 2014. Mike served as an Administrative Vice President of Accounting and Finance at TrustCo Bank and TrustCo Bank Corp. NY from 2010 to 2014, and served as its Vice President of Finance from 2004 to June of 2010. Mr. Ozimek served with the audit, tax and advisory firm of KPMG LLP.
Trustee Banks
Local financial institutions play an important role in the Foundation. Banks with trust powers in Schenectady County are eligible to serve as Trustees of the Foundation. The Trustees hold and invest funds, and generate income for the charitable purposes of the Foundation. Gifts to the Foundation, whether contributed through estates or direct cash, are held by one of the Trustee banks.
To learn more about the Trustee banks, or to discuss options for gifts to the Foundation, please contact:
John Bresonis
Trustco Bank
(518) 381-3644
John joined Trustco Bank in November 2003. Prior to joining the Trust Department, John managed the Retail Lending Department and served as a manager in Branch Administration. John received his Bachelor of Science Degree in Finance from Providence College in 2002 and holds N.Y.S. Life and Health Insurance License. He currently serves as board member at Schenectady ARC in Schenectady, NY.
Sasha Herzig, Esq
Key Bank
(518) 257-8745
Sasha Herzig acts as an advisor in a fiduciary capacity with Key Private Bank. She assists clients in developing and executing their estate plans and identifying and resolving tax-related issues both during clients' lifetimes and in preparation for future legacy planning.
Mark Prian, CFP, CTFA
Saratoga National Bank and Trust Company
(518) 538-4095
Mark Prian delivers an advanced level of financial, retirement and estate planning strategies to wealth management clients. He is a Certified Financial Planner (CFP), a Certified Trust and Financial Advisor (CTFA) and holds an Advanced Financial Planning Certificate from The College of Saint Rose. He has more than 20 years of experience working in the financial services industry.
Our Staff
Our capable and dedicated staff works in a team environment to ensure the overall quality of programs, donor satisfaction, transparency, and accountability. You may reach any of us by calling (518) 393-9500 weekdays from 8 am to 5 pm.
Robert A. Carreau, Foundation Secretary, and Executive Director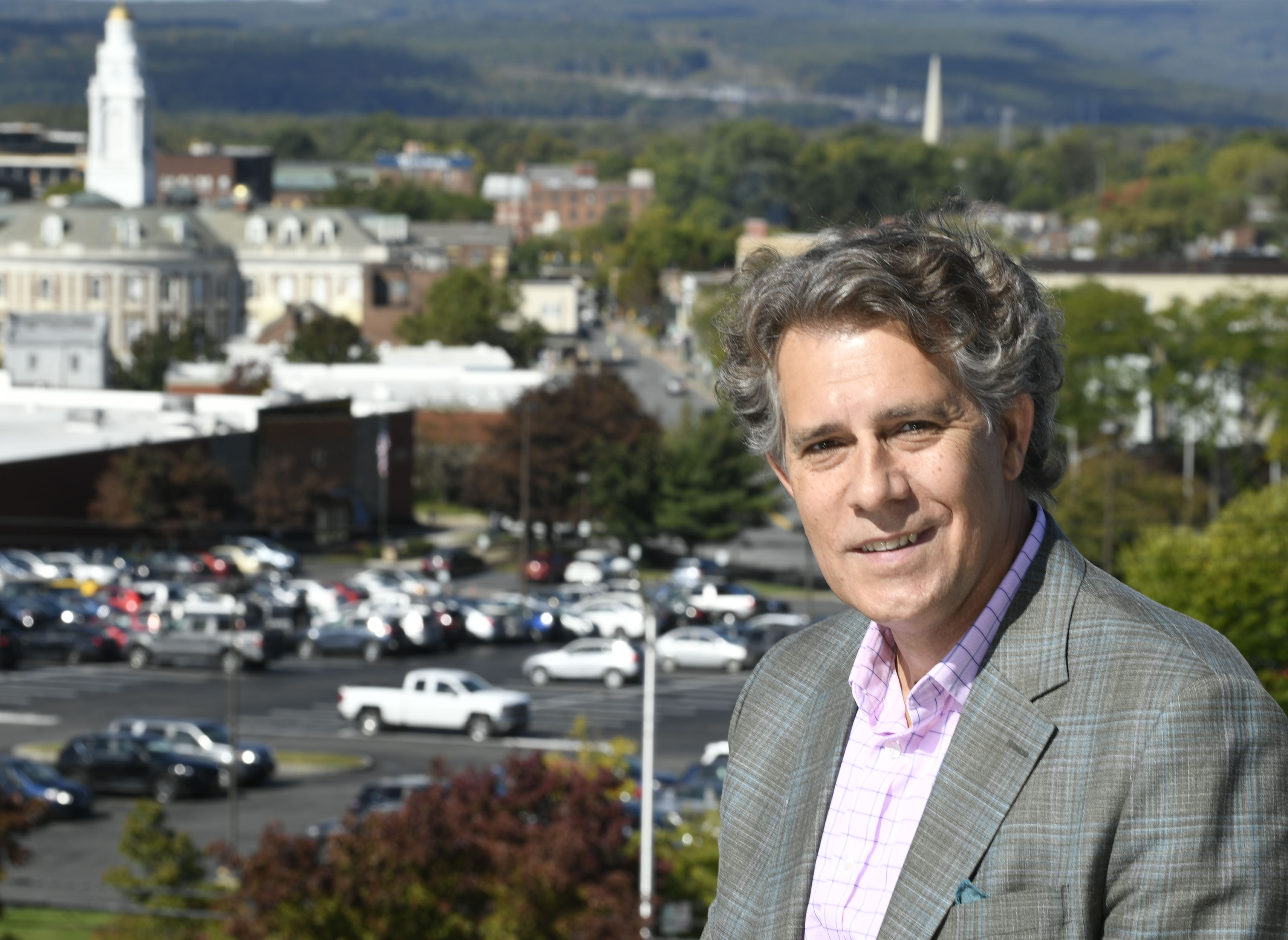 Robert is responsible for driving the Foundation's strategic initiatives and community impact, working with donors and gift advisors and developing strategic relationships with community stakeholders. His unofficial title is "Chief Catalyst".
He has been involved with the Foundation since 1992 as its Secretary and was appointed Executive Director in 2010. With 30 years experience in the charitable sector, his work has included strategic consulting with foundations, corporations and non-profits to focus their work on achieving outcomes. Mr. Carreau's volunteerism includes serving as a trustee of the Carlilian Foundation and on the board of the Empire State Youth Orchestras.
"It is an honor for me to be involved with The Schenectady Foundation. I knew and admired its founders -- every day I carry with me the values they embedded at its origination: to ensure that we are outstanding stewards of funds entrusted to us; to add value to the community; to maintain exemplary ethical standards; and to continue to uphold the trust placed in us by donors and the community."
Prior to his work with the Foundation, Carreau led the United Way of Schenectady County as its CEO. He earned a master's degree in Political Communications from the State University at Albany.
Robert and his wife, Karin, have two grown children and a dog named Henri. When not involved in Foundation or community work, Carreau finds time to throw pottery and play the mandolin.
email: rcarreau@schenectadyfoundation.org
Jean Churchill, Senior Administrative Associate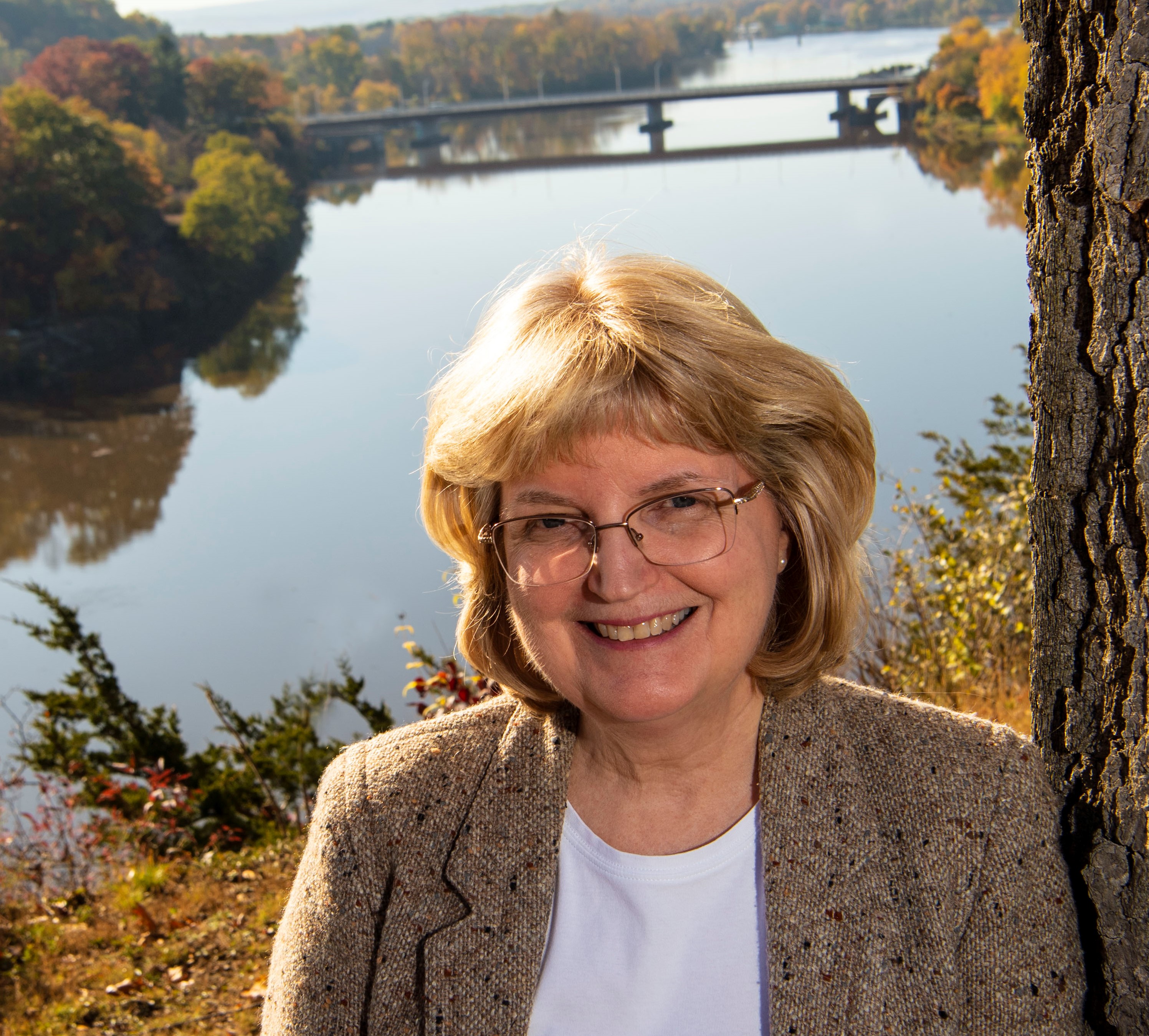 Jean manages the financial and administrative records of The Schenectady Foundation, and oversees its scholarship programs. Jean, who joined the staff at the Foundation in 2011, brings years of experience serving as legal administrator to law firms in the Albany area. She is very excited to be working in the not-for-profit sector and with the related partnerships of Schenectady, the city where she and her husband have lived since 1985.
Jean's hometown is Union Springs, where she lived on a dairy farm in New York's Finger Lakes Region. She landed in the Capital District after attending the University at Albany, obtaining her undergraduate degree in German with a Secondary Education Concentration and her Masters in Remedial Reading. In addition to her prior legal administrator roles, she adds proofreader, claims auditor, and reading/resource room teacher to her resume.
Her interest in children and education has kept her involved with teaching Sunday School classes for over 25 years. She also enjoys reading, piano, and travel.
email: jmchurchill@schenectadyfoundation.org
Kristi Miller, Director of Grants and Community Programs
Kristi brings several years of non-profit grant writing and administration experience to The Schenectady Foundation's grant evaluation process. She reviews and evaluates funding applications to the Foundation with the main focus of ensuring that its highly sought-after funds are directed toward the applicants and the programs that will have the most significant impact on the lives of those who reside in Schenectady County.
As a transplant from the great State of Maine, Kristi earned a master's degree in Social Psychology from the University at Albany and made a home in the Capital Region with her husband, Liam, and their two sweet babies, Jack and Hannah. When she's not chasing her kids around, Kristi enjoys reading, running, and baking vegan desserts.
email: kmiller@schenectadyfoundation.org
Jillian Bayoneto, Massry Community Service Fellow
Jillian Bayoneto is a junior at the University at Albany studying accounting with minors in Italian and business administration. Long Island native, Jillian found her way to The Schenectady Foundation through being selected as one of the university's Massry Community Service Fellows. This program encourages students to intern with non-profit organizations and help make a positive impact in local communities. Growing up, Jillian spent her summers in the Capital Region attending music camp, watching concerts at SPAC, and taking day trips to Saratoga. While interning at the Foundation, Jillian strives to develop a greater understanding of accountancy from a non-profit point of view while actively giving back to a second place that she can truly call home.
When she is not in school or work, Jillian enjoys traveling, playing the piano and ukelele, and spending time with her dog.