Schenectady's Community Foundation
The Schenectady Foundation was established in 1963 to benefit the people who live and work in Schenectady County, NY. To-date we have invested more than $23 million into our communities.
OUR GRANTS
Foundation to Make Community Investments of about $1.7 million in 2019
The Foundation anticipates investing about $1.7 million in the community through grants, community initiatives and scholarship programs this year. The commitment includes $1.2 million in new grants and scholarships, and as much as $500,000 for on-going initiatives including the Thriving Neighborhoods Challenge, Schenectady Weekend Backpack Partnership and the STEM Alliance.
The following is a breakdown of intended investments by grant area.
| | | |
| --- | --- | --- |
| Grant Focus Area | Budgeted | Intent |
| Neighborhoods | $500,000 | Continue investments to revitalize Schenectady neighborhoods including continuation of the Thriving Neighborhoods Challenge. |
| Open Grants | $300,000 | Funding for projects that are not aligned with a particular Foundation focus area. Projects must demonstrate their relevance to community need and impact. |
| Call to Action for Youth | $250,000 | Invest in strategies integrating employment preparedness, mentoring and civic engagement. |
| Capacity Building | $50,000 | Significantly improve the governance, operations and effectiveness of key institutions serving Schenectady. |
| Micro-Grants | $60,000 | Grants $10,000 or less to fund emerging opportunities aligning with our focus areas. |
| Scholarships | $40,000 | Erbacher Teaching Scholarship, Clarkson MAT Scholarship, STEM Scholarship, Student Achievement Scholarships |
Catalytic and Transformative
The Foundation serves as a catalyst for community change. We are particularly interested in projects-- large or small -- where our injection of funding, engagement and partnership can more quickly and significantly deliver impact in our areas of focus. In our role as catalyst we may make initial investments to bring a project to a stronger level of impact over one to three years, but we rarely provide a high level of support for longer periods of time.
We also believe in supporting projects that have the potential to be transformative -- causing marked change in people, organizations, neighborhoods, and the broader community. We prioritize our involvement in transformational projects and movements.
The Foundation will accept grant applications through May 21, 2019 for the first grant decision period and through September 3, 2019 for the second period.
Neighborhoods
The Foundation is stepping up its commitment to improve conditions in Schenectady's neighborhoods. Our intent is to develop strengths, assets and capabilities that are part of a comprehensive approach to improving health, safety, housing, employment and the urban environment. By removing or preventing blight, making more and better green space, addressing health disparities and stimulating economic activity, we can continue to make steady progress on the important work of developing sustainable neighborhoods.
Approximately $500,000 will be available for projects that have impact in Schenectady's neighborhoods.
The Foundation will prioritize for investment those project proposals that meaningfully incorporate these key elements:
Promote resident engagement and citizen leadership to catalyze and sustain community change efforts;
Devise ways to gauge impact, and receive feedback from residents and stakeholders;
Align and integrate resources and services to more comprehensively support residents;
Create strategic and accountable partnerships that lead to lasting change;
Build the capacity of organizations and programs leading neighborhood change efforts;
Establish a results-orientation including measurable project outcomes and
Effectively leverage public, private and philanthropic resources.
Open Grants
While the strategic focal points of the Foundation's investments are Neighborhoods and the Call to Action for Schenectady's Youth, we are also open to learning about and potentially supporting projects that fall outside of these grant areas. We have made up to $300,000 available for "Open Grants" in 2019.
Like any of our grants, we seek promising projects with the potential to catalyze change, achieve impact and reach measurable outcomes in the community.
Call to Action for Youth
The Foundation continues its commitment to Schenectady's youth through the Call to Action. To date, about $2.4 million has been granted for programs that address youth employment, mentoring and civic engagement, and for scholarships for under-resourced students. In 2019, the Foundation will prioritize proposals that are responsive to issues raised by Schenectady youth in last year's Youth Summit. These include:
Providing more "safe spaces" where youth can congregate and participate in enriched programming;
Enhancing job readiness, and providing employment opportunities;
Improving the number and quality of adult-youth mentoring relationships;
Giving voice to youth in community organizations, social sector, government and educational institutions;
Increasing access to supportive services and opportunities that lead to success in education and employment;
Capacity Building
The Foundation anticipates release of a request for proposals in the fall of 2019 intended to significantly improve the governance, operations, effectiveness and sustainability of one or more institutions serving Schenectady.
ABOUT the GRANT PROCESS
The Foundation has a two-step online grant process. The first required submission is a Letter of Inquiry (LOI) which provides a general overview of the proposed project. Upon acceptance of the LOI, applicants are provided with access to the full grant application. Note that for programs previously funded, grantees in good standing may be approved to bypass the LOI stage. The Foundation reccommends submitting LOIs as early as possible to ensure timely consideration for your desired grant decision period. We cannot guarantee consideration of LOIs received after April 26 for Round 1 or August 2 for Round 2.
The Foundation has a "Micro-Grants" program -- an abbreviated process for consideration of requests of $10,000 or less. Organizations might consider applying for a Micro-Grant for planning, research and development of future projects, or to get pilot projects off the ground in anticipation of being able to bring the program to scale in the future. While the maximum Micro-Grant award is $10,000, the average Micro-Grant awards fall into the $3,000-$6,000 range.
OUTCOMES MATTER
It is a core value and responsibility of the Foundation to be a good steward of the funds gifted to us by donors. Given that there are more than one hundred non-profit entities within Schenectady County -- most of them in need of philanthropic support -- the Foundation must be highly selective in its funding decisions. Most years, funding requests far exceed our available financial resources. We prioritize those grant requests most likely to have a significant impact in our areas of strategic focus.
Of high importance to the Foundation are the measurable outcomes that can be achieved with our support. The use of measurable outcomes may be new to some applicants, as is the "logic model" that is used to convey an applicant's projected achievements. As such, the Foundation has developed a template to assist applicants with completion of the required logic model. Please review the Outcomes Guidebook for more information. Completion of the Logic Model worksheet is required for all grant requests, except for Micro-Grants.
APPLY FOR A GRANT
Getting Started with Your Application
To access The Schenectady Foundation's online grant application site, please follow this link: Foundation Online Grants. If you are a new applicant, you will first need to establish an account. If you have previously applied for funding through our grants portal, you may log on with your email address and password. For assistance with your online grant application, please review the step-by-step instructions here, or if you require additional assistance, you may contact our office at (518) 393-9500.
Submission of Letters of Inquiry
Letters of Inquiry (LOI) may be submitted through the Foundation's grant portal at any time. The Foundation strives to respond to completed LOIs within 30 days of submission. During the review period, applicants may be asked to submit additional information, or to meet with Foundation staff. The Foundation reccommends submitting LOIs as early as possible to ensure timely consideration for your desired grant decision period. We cannot guarantee consideration of LOIs received after April 26 for Round 1 or August 2 for Round 2.
LOIs that are accepted will be moved immediately to the grant stage.
In general, the Foundation aims to serve as a catalyst for change, whereby its one-time financial support is used to assist an organization to secure plans for program/project sustainability. There are exceptions, however, where the Foundation may be able to consider a previously-funded project (for a total of up to three years) to ensure the project becomes sustainable, or is brought to scale. In such cases, the applicant will not be required to submit an LOI, but rather to discuss the next application with Foundation staff.
Submission of Grant Applications
Grant applications are to be submitted through the Foundation's grant portal. Those submitted by the pre-determined due dates - and that meet all requirements for completeness and substance - will be forwarded to the Foundation Board for consideration, approximately 5 weeks after submission due dates. The Foundation's practice is to meet with each applicant, along with Board members with availability, to ensure that all decision-makers understand the proposed project, and have the opportunity to fully explore the potential of the project.
Once grant conferences take place, applicants can reasonably expect to be notified of funding decisions within approximately 2-3 weeks. Applicants will receive phone and/or email communications from the Foundation staff to make them aware of final funding decisions.
Grant Application Submission Dates
The Foundation will accept grant applications through May 21, 2019 for the first grant decision period and through September 3, 2019 for the second period.
If you have any questions regarding the process, please contact Kristi Miller by email at kmiller@schenectadyfoundation.org or by phone at (518) 393-9500.
SCHOLARSHIPS
Erbacher Scholarship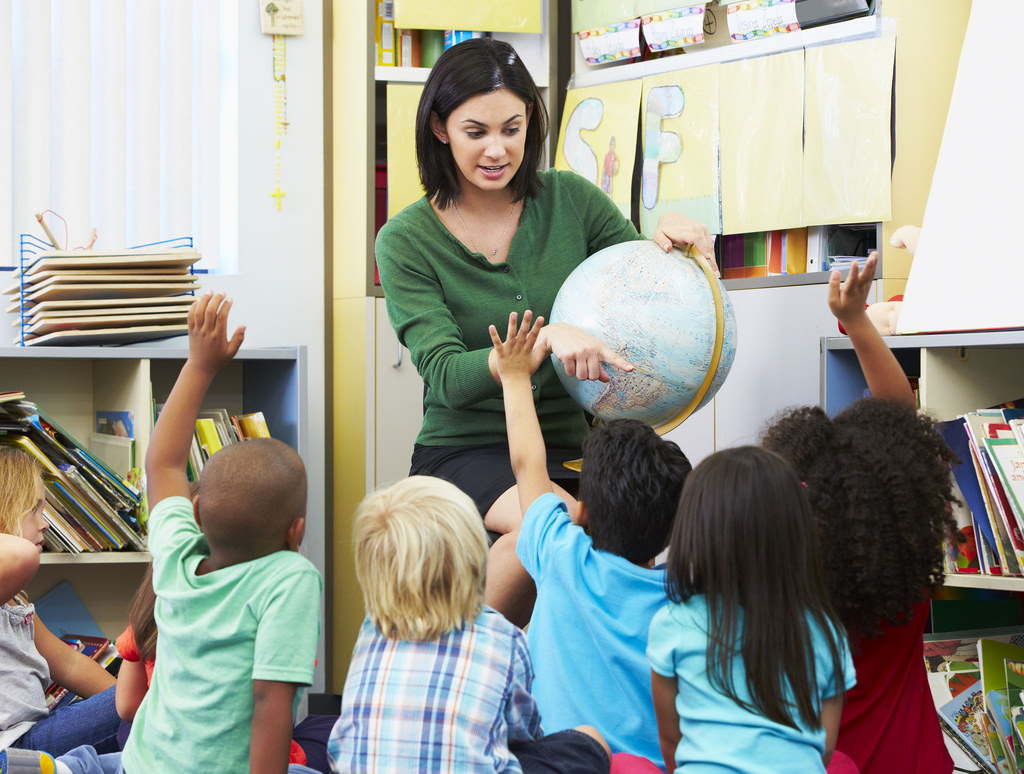 The Anna Hudson Erbacher Scholarship program was founded in 1973 from a charitable trust established by John N. Erbacher in memory of his wife, Anna. A teacher in the Schenectady School system, Anna taught at Riverside school in Schenectady's Stockade when it was first opened. She graduated from New York University with both a master's and bachelor's degrees in Education, and she was a passionate, dedicated educator throughout her life. This scholarship is intended to support students who share her passion to teach.
The scholarship provides a total of $10,000 per recipient, paid in equal installments of $2,500 per year, subject to continued qualification. The Foundation generally awards two new scholarships each year. The selection of scholarship recipients is based on academic performance, financial need, character, and extracurricular activities.
Payment of the grant is made directly to the college upon receipt of satisfactory evidence of enrollment and billing. Grant funding may be used for tuition, room and board, activity fees, and any direct costs that are billed through the bursar's office.
Applications are made available on the Foundation's website in January of each year. Erbacher Scholarship winners are announced in May.
To be eligible, the student must:
reside in Schenectady County, New York
be a graduating senior from a high school in Schenectady County;
pursue a teaching career by enrolling in appropriate coursework at the college or university; and
maintain good academic standing.
Click here to see recent recipients of the Erbacher scholarship.
Schenectady STEM Scholarship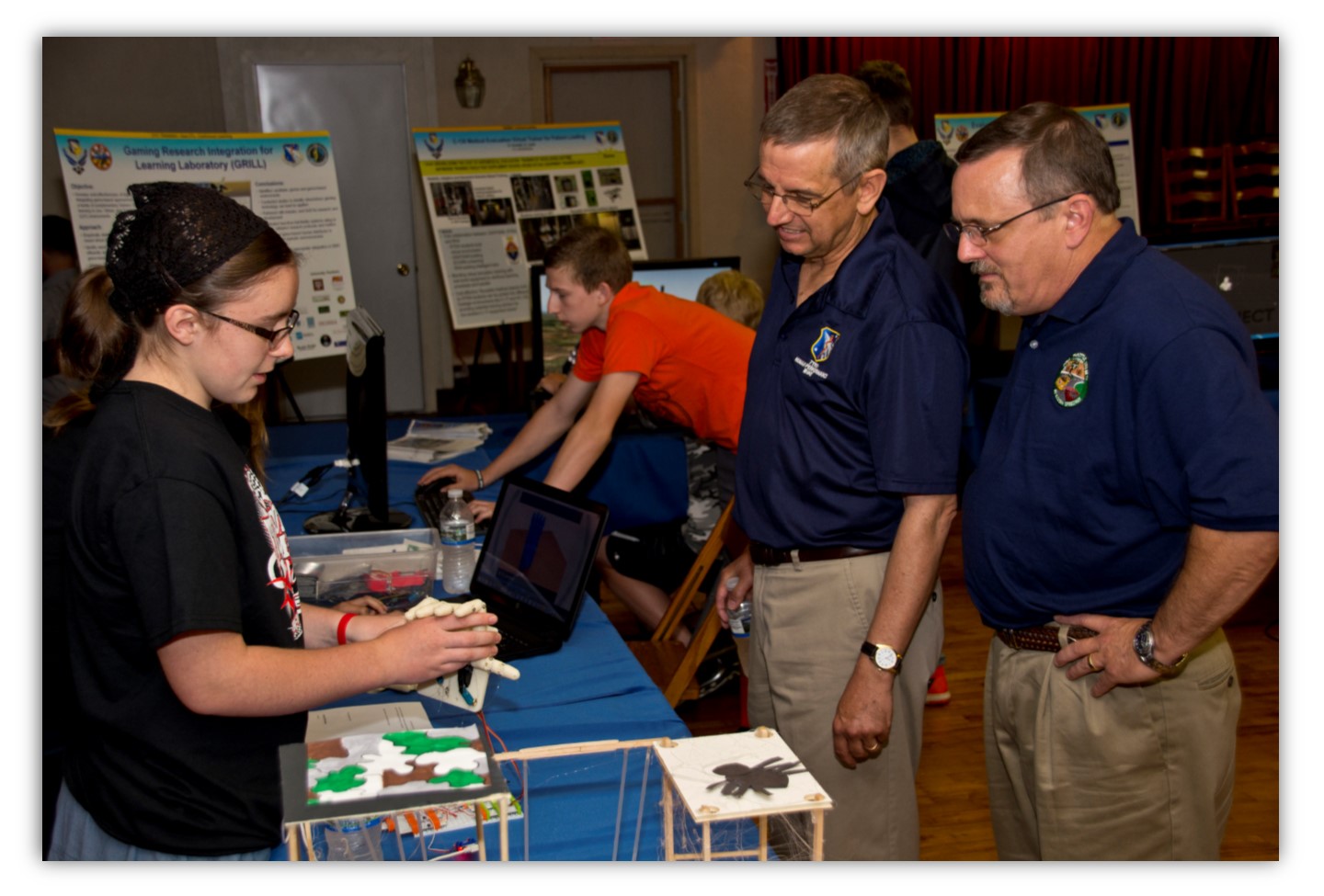 Thanks to a gift from the estate of
Sanford A. and Marilyn Shuler
, the Schenectady STEM Scholarship (Clarence E. Crowfoot and Mary Clarke Fund) was created to assist graduating seniors of Schenectady High School who intend to pursue engineering or science majors in college. The scholarship is for $5,000, and may be paid over four years. Criteria for the selection of recipients include academic performance and financial need.
Click here to see recent recipients of the STEM Scholarship.
For additional information on Foundation scholarships, please contact Jean Churchill at jmchurchill@schenectadyfoundation.org.
TIPS TO GET YOU STARTED aPPLY FOR A Scholarship