FOUNDATION FRIENDS CAMPAIGN
The Schenectady Foundation is Schenectady's community foundation – working to bring about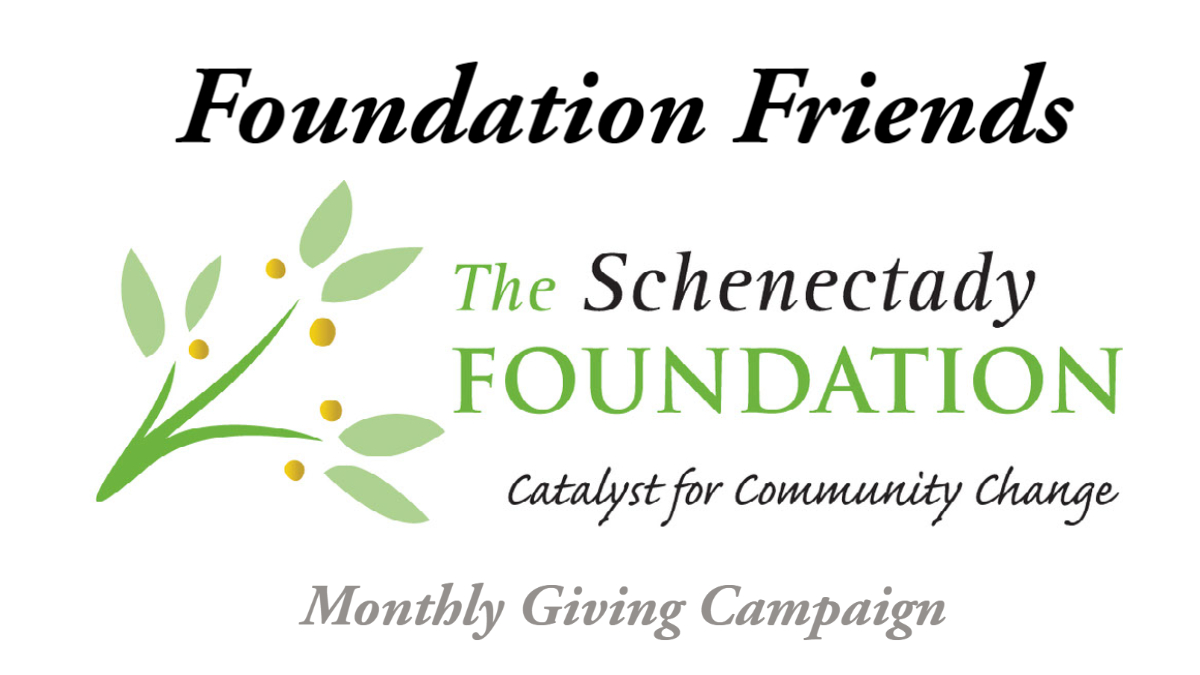 change on vital issues, such as revitalizing neighborhoods, and improving access to healthy and affordable food. We do this by listening to the needs of community residents, making grants to reliable non-profit partners, and by encouraging collaboration among all stakeholders.
You can help make this important work continue year round by making a monthly gift.
Please consider making a monthly gift today through our Foundation Friends campaign. Becoming a monthly donor is easy, convenient, and secure. Your recurring gift of any amount, helps keep our community's social sector thriving.
---
GIFT DETAILS
As a member of the Foundation Friends, you will help provide a sustainable and effective way to address compelling needs in Schenectady County.
Benefits of a monthly gift include:
A budget friendly and hassle-free way to support The Schenectady Foundation and future initiatives.

The flexibility to change your gift amount and processing date.

The knowledge that your gift provide support to our initiatives throughout the year
---
DONATION LEVELS
---
CONTACT US
We are here to help. Please contact our staff to update your existing gift or to create a monthly gift:
Phone: 518.393.9500
Email: lsnyder@schenectadyfoundation.org
Thank you for your support and for helping The Schenectady Foundation!
---
FOUNDATION FRIENDS
We extend our thanks to those members of the Foundation Friends, who support The Schenectady Foundation with a monthly gift.