Our Community Initiatives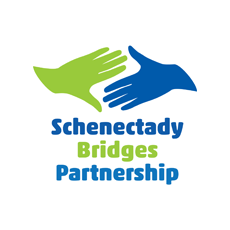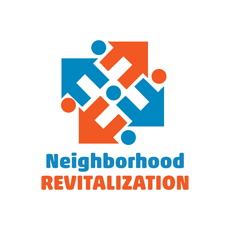 Creating a healthier, more sustainable food system
The Schenectady Foundation awarded $450,000 in new grant funding to six non-profit organizations that will increase access to healthy food and/or build capacity and sustainability within our current food system.
"These innovative projects will improve access to healthy, nutritious and culturally appropriate foods in new ways that go beyond picking up free food at a mass distribution site," said Robert Carreau, executive director of The Foundation, which originally had set aside a $300,000 investment but based on the proposals forwarded by the six winning agencies decided to increase the pot to reduce hunger in Schenectady County. They are:
$184,000 to The Regional Food Bank of Northeastern New York to improve access to food in four underserved areas: Princetown/Rotterdam Junction, Scotia/Glenville, Schenectady's Stockade/Northside and the city's Mont Pleasant Neighborhood to hire liaisons from each underserved area to develop food programs that best suit the needs of the families who live there.
$100,600 to Schenectady Community Ministries to partner with Cornell Cooperative Extension of Schenectady County, the Schenectady City School District and the Schenectady ARC to work directly with lower-income families.
$75,000 to Messiah Lutheran Church in Rotterdam move its pantry to a larger, renovated space in the former Trinity Church on Curry Road.
$50,000 to The Food Pantries for the Capital District to continue to operate its successful Food Access Referral Line Program that makes more than 150 grocery deliveries each month to vulnerable Schenectady County residents.
$20,000 to Capital Roots to establish a Capital Region Food Policy Council to strengthen each sector of the local food system, fostering greater collaboration between farmers, processors, distributors and consumers with the goal of developing more efficient and practical solutions to the problem of food insecurity.
$20,000 to the Schenectady Greenmarket tol establish a food box program, which will allow the Greenmarket to purchase community supported agriculture shares from local farmers at full price and then sell these shares to low-income customers at reduced rates.
These Healthy Food Access for All awards are the first stage of a multi-year commitment by the Foundation to ensure that Schenectady families will be food-secure, meaning that they will always be able to access sufficient amounts of healthy food to meet their dietary needs.
Kristi Milligan, director of grants and community programs for The Schenectady Foundation, noted these new grants include consumers in planning and evaluation. "This approach is embedded in our first round of healthy food grants, and it is essential if we are truly going to understand the root causes of food insecurity and address them effectively," Milligan said.