Foundation Commits $1.9 Million in Grants, Community Programs and Scholarships
Our Community Initiatives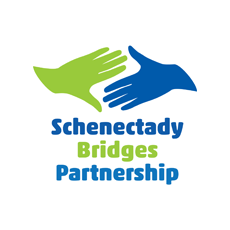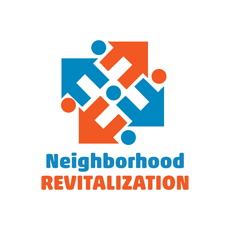 Foundation invests $561,000 toward healthy food access
In selecting seven new projects for funding for its Equitable Access to Healthy Food initiative, we were impressed with how applications collaborated with other agencies. We are proud to announce the second stage of grant recipients we look forward to helping to make measurable impact on making Schenectady a food-secure community.
Cornell Cooperative Extension of Schenectady County's (CCE) $150,000 investment will drive the second year of "Healthy Living 360," a multi-sector collaboration engaging a variety of Schenectady resident stakeholders to understand and combat the root causes of food insecurity. The project brings together SiCM, Schenectady ARC, CCE, and the city school district to combat food insecurity by working directly with vulnerable families to educate them to utilize more nutritious food into their homes.
The Food Pantries for the Capital District will deploy $100,000 to ensure that no food pantry will have to turn away those coming in search of food and to increase the awareness of food assistance resources throughout Schenectady County. The Food Pantries provides information and referral to pantry locations and makes food deliveries to pantries and families throughout the County.
Schenectady Community Ministries (SiCM) will utilize its grant of $100,000 to develop long-term solutions to food insecurity by collecting data to better understand the impact its food access programs have on household stability and community health. SiCM takes a systems approach by involving users of the food system to understand their real needs and to identify and remove barriers to food access.
Free Food Fridge plans to expand its efforts in the City of Schenectady with a grant of $75,000. The group already operates two free food fridges in the Electric City, and the funding will allow it to set up additional refrigerators in high need neighborhoods filled with produce, shelf stable food and other supplies for people to take as needed.
The $51,000 award to The Schenectady Municipal Housing Authority will support the creation of food pantry stores at three public housing developments in Schenectady and is expected to serve 447 tenants. Tenant volunteers will assist in running the pantries, giving them access to a choice of foods that best fit their dietary needs.
The City Mission of Schenectady's $50,000 grant will expand its agricultural project started last year, when it began growing lettuce and other vegetables for lower-income residents. The Mission will expand its offerings by growing tomatoes, herbs, Swiss chard and other veggies in a local greenhouse. Residents will also learn how to grow and prepare food, and to market their produce to develop a source of income.
The Schenectady Greenmarket Food Box Program will receive a grant of $35,000 to expand its food box program, which subsidizes the cost of produce from local farmers so that low-income residents can more readily access a variety of healthy foods throughout the growing season. In turn, farmers are able to sell their products at a sustainable cost – an example of how all participants in the food system need to work together.
This year's grants, added to $450,000 invested in 2021 all point toward advancing the goal of building a healthier more sustainable food system in Schenectady County.