Our Community Initiatives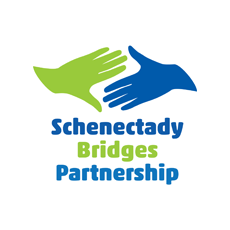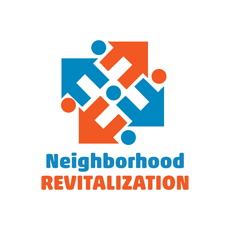 Neighborhood Challenge Round 2 Projects Selected
Foundation Invests $295,000 in Nine Grass-Roots Neighborhood Projects
The Schenectady Foundation has announced a new round of resident-driven grassroots projects that will receive funding from Schenectady's Thriving Neighborhoods Challenge. In 2020 the Foundation will invest a total of $295,000 into nine projects developed by city residents and neighborhood organizations.
The projects range in focus from beautification to building neighborhood pride to improving parks and recreational areas. Funding will help make improvements to the Bellevue Little League field, reinvigorate Landon Terrace Park off Eastern Avenue, and help with beautification and branding of Engine Hill in Mont Pleasant.
In the Boulevards neighborhood, the focus is on public safety and public art by creating decorative crosswalks. Inspired by the completion of Woodlawn Park's splash pad last summer, new splash pads will be developed in Hamilton Hill's Jerry Burrell Park, and Mont Pleasant's Wallingford Park. And a project called Common Unity Banners will improve pedestrian safety and raise community awareness for users of the bridge connecting Craig Street in Hamilton Hill with Main Street in Mont Pleasant.
The Foundation was particularly interested in finding projects conceived and driven by youth, and found one in a proposal by Boy Scout Troops #3357 and #3065 to create a geocache challenge in the Woodlawn Preserve, providing the community with an interactive outdoor activity.
"Once again, we are delighted to see the high level of community engagement seeded by the Neighborhood Challenge", said Robert Carreau, executive director of the Foundation. "People want to not only see change in their neighborhoods, but they want to be part of making it happen."
"This is exactly what we hoped for – people stepping forward with their own ideas for making our City a better place", said Schenectady Mayor Gary McCarthy. "This is another example of how we work collaboratively in Schenectady to move the community forward."
The City of Schenectady is a partner in the Challenge, providing $100,000 in funding through its Community Development Block Grant program. In addition, City staff will provide technical assistance and support to many of the projects. Other investors include Trustco Bank, Neil Golub, the Wright Family Foundation, MVP Health Care, the Little Family Foundation and The Schenectady Foundation.
Twenty-two project entries were reviewed by the Foundation and a panel of community members – the Thriving Neighborhoods Council. The Council's recommendations then went to the Board of Directors of The Schenectady Foundation for final approval.
"We decided to fund at a higher level than planned" said Carreau. "We awarded $268,500 in direct funding to these projects, and another $27,000 to underwrite expenses of non-profits serving as project anchor organizations.
Most projects will get underway in the spring of 2020. Each project will be paired with a non-profit anchor organization that will assist with fiscal management, purchasing materials, recruiting volunteers, and providing guidance and mentoring to project leaders.
A summary of Challenge projects that have been awarded grants is attached to this news release.
2020 Thriving Neighborhoods Challenge Grants
| | | | | |
| --- | --- | --- | --- | --- |
| Project Title | Citizen Applicant | Neighborhood | Award | Project Summary |
| Common Unity Banners | William Rivas | Hamilton Hill/Mont Pleasant | $15,000 | To design and hang banners on the Craig St. 890 bridge to enhance the pedestrian experience, and to serve as billboards for upcoming events. |
| Caribbean Community Center | Travis Ghirdharie | City-wide | $3,000 | To create an organized group to facilitate the social connectedness of the Caribbean community in Schenectady. |
| Create Crosswalks with Meaning | Crystal Santos | Boulevards | $15,000 | To create decorative crosswalks for the purposes of traffic calming, pedestrian safety, and beautification. |
| Spray Pad Cooling Area | Rayshaun Freeman | Hamilton Hill | $50,000 | To install a splash pad in Jerry Burrell Park. |
| Splash Pad for Wallingford Park | Patricia Smith | Mont Pleasant | $50,000 | To install a splash pad in Wallingford Park. |
| Beautification and Branding of Engine Hill | James Bookhout | Mont Pleasant | $21,000 | To beautify the neighborhood and to install garbage cans/banners/crosswalks/etc. to brand the area as Engine Hill. |
| Schenectady Youth Diversification | Edward Varno | Bellevue | $50,000 | To revive the Bellevue Little League field to make it a safe, inclusive place for children to interact and play. |
| Jaylen's Park | Tyrell Outlaw | Eastern Avenue | $62,000 | To clean up a neglected park, to update the park's infrastructure, and to give kids a safe place to play in their own neighborhood. |
| Woodlawn Preserve Geocache Challenge | Thomas Waters | Woodlawn | $2,500 | To create a challenge for visitors to play: geocaches are hidden and found throughout the park in order to earn badges and prizes. |