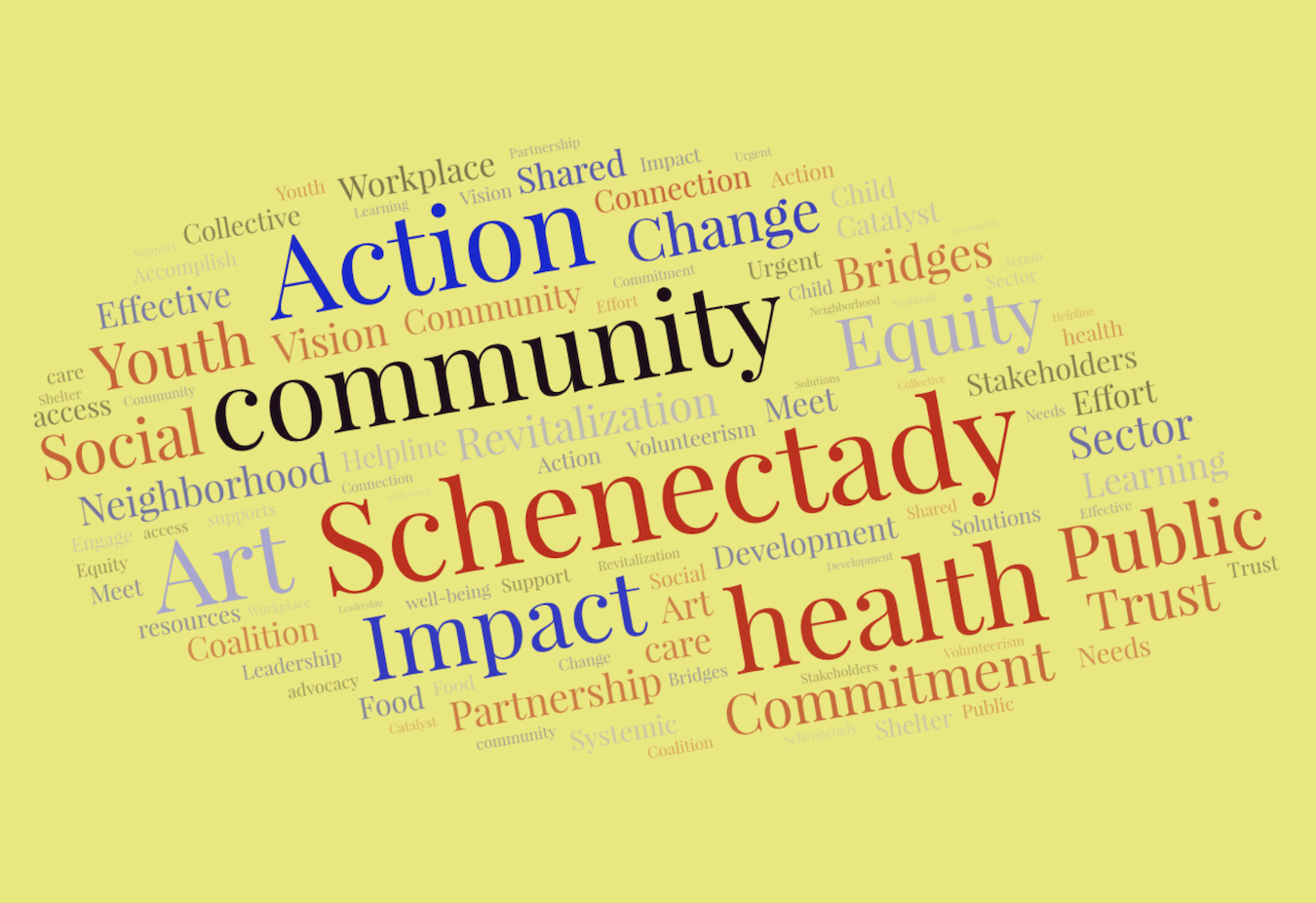 Schenectady's Community Foundation
The Schenectady Foundation was established in 1963 to benefit the people who live and work in Schenectady County, NY. To date we have invested more than $29 million into our communities, and plan to commit about $2 million in grants and scholarships in 2023.

Foundation Grants
In 2023, The Schenectady Foundation anticipates investing $2 million into programs that have promise to contribute to significant impacts in the community. This will include projects that address the goals of the Equitable Access to Healthy Food (EAT Healthy Food) Initiative, Neighborhood Revitalization efforts, as well as emerging needs. Also included will be the Foundation's ongoing initiatives, such as Schenectady's Thriving Neighborhoods Challenge.
The projected total investment in each funding area is as follows:
Equitable Access to Healthy Food - $900,000
Neighborhoods – $615,000
Emergent Needs and "Open" Grants - $330,000
Micro Grants and Special Initiative Funds - $180,000
Scholarships - $40,000
Catalytic and Transformative
The Foundation's role is as a catalyst for community change. Of particular interest are projects – large or small – where an injection of funding and engagement can more quickly and significantly deliver impact in the specific areas of focus.
The Schenectady Foundation believes in supporting projects that have the potential to be transformative – causing marked change in people, organizations, neighborhoods, and the broader community. The Foundation prioritizes its involvement in transformational projects and movements.
As in the past, the 2023 grants will place a strong emphasis on projects that demonstrate the potential to achieve measurable outcomes. This year's application forms will specifically guide applicants through the process of determining the impact that will be achieved by the project.
Impact Statements
The Schenectady Foundation's impact statements describe to applicants how it plans to fulfill its mission of benefitting the health and well-being of people who live and work in Schenectady County. The Foundation has created an impact statement for each focus area, and is interested in applicants' proposals for projects that will help to drive Schenectady's results closer and closer to the achievement of these impacts.
Equitable Access to Healthy Food
Impact Statement: Increase food security, ensuring that all residents of the County have regular access to fresh, healthy food to nourish themselves and their families.
Neighborhood Revitalization
Impact Statement: Schenectady's neighborhoods will thrive, becoming places where families feel safe and cared for, and have access to economic, educational and quality housing opportunities.
Emergent Needs
Impact Statement: Key organizations are supported as they collaborate to help Schenectady's residents and respond to new or emergent needs.
Micro Grants
Impact Statement: Innovative ideas and small programs with potential will have quick access to seed money to innovate, add value to current programs, and engage in the community.
ABOUT THE GRANTS PROCESS
The Foundation has a two-step online grant process. The first required submission is a brief Letter of Inquiry (LOI) which provides a general overview of the proposed project and its associated outcomes. Upon review and approval of an LOI, applicants will be given access to the full grant application.
The Foundation offers a "Micro Grant" program to address requests of $10,000 or less. The Micro Grant program offers an abbreviated application process for smaller grants. Organizations might consider applying for a Micro Grant for planning, research, and development of future projects; or to get pilot projects off the ground in anticipation of being able to bring the program to scale in the future. While the maximum Micro Grant award is $10,000, the majority of them fall into the $3,000 - $6,000 range.
Please review The Schenectady Foundation's Criteria and Eligibility prior to beginning an application, as the information contained therein is used to guide grant decisions of the Foundation's Distribution Committee.
Outcomes Matter
It is a core value and responsibility of The Schenectady Foundation to be a good steward of the funds gifted by donors. Given that there are more than 100 non-profit entities within Schenectady County – most of them in need of philanthropic support – the Foundation must be highly selective in its funding decisions. Most years, funding requests far exceed the available financial resources, and so the Foundation prioritizes grant requests that are most likely to have significant impacts within the strategic focus areas.
Of high importance to the Foundation are the measurable outcomes that can be achieved with financial support. The use of measurable outcomes may be new to some applicants. As such, Foundation staff is available to guide applicants through this process.
Resident Engagement and Systems Change
While strengthening organizations and programs is an important aspect of the Foundation's work, we are increasingly placing emphasis on how applicants are engaging their clients and program beneficiaries in their work. Grant applications are strengthened when they can demonstrate that those who use services of the applicant organization are listened to, and have influence on the design and delivery of those services.
APPLY FOR A GRANT
Getting Started with Your Application
To access The Schenectady Foundation's online grant portal, please follow this link, Foundation Online Grants. New applicants will need to establish accounts while those who have applied to the Foundation for funding in the past will be able to log in with email address and password. For assistance with the online grant application, please contact Kristi Milligan at (518) 393-9500 or KMilligan@schenectadyfoundation.org.
Letters of Inquiry
Letters of Inquiry (LOIs) may be submitted through the Foundation's grant portal at any time. The Foundation strives to review and respond to completed LOIs within 15 days of submission. During the review period, applicants may be asked to submit additional information or to meet with Foundation staff.
LOIs that are approved will immediately gain access to the full grant application process.
Grant Applications
Grant applications must be submitted through the Foundation's grant portal. Those submitted by the due dates – and that meet all requirements for substance and completeness – will be forwarded to the Foundation's Distribution Committee for consideration. The Foundation's practice is to meet with each applicant in a grant conference to ensure that all decision-makers understand the proposed projects, and have the opportunity to fully explore the potential of each one.
Once grant conferences take place, applicants can reasonably expect to be notified of funding decisions within approximately 2-3 weeks following the grant conference. Applicants will receive phone and/or email communications from the Foundation staff to make them aware of final funding decisions.
2023 Application Due Dates

Neighborhoods Revitalization:

LOI due: April 14th
Application due: May 19th

Emergent Needs and "Open" Grants:

LOI due: June 9th
Application due: July 28th

Equitable Access to Healthy Food:

LOI due: October 6th
Applications due: November 8th

If you have any questions regarding the grants process, please contact Kristi Milligan at KMilligan@schenectadyfoundation.org or (518) 393-9500.
Goyette Vocational Scholarship
The Dave Goyette Memorial Vocational Scholarship program was founded in 2020 to honor the memory of David J. Goyette, with generous contributions from his wife, Gloria Kavanah, and numerous other people whose lives he touched. Dave was a force of goodness in the world. He had a gift for making everyone he encountered feel valued and was known for his quiet acts of kindness, uplifting words, and sharing of whatever knowledge might help someone. Dave believed in the value of a vocational education and this scholarship is intended to benefit vocational education students with Dave's character traits.
Students who either are enrolled, or plan to enroll, in
a certificate or degree program for
the skilled trades of
H
eating,
Ventilation,
Air
Conditioning and
Refrigeration, welding, electrical, building construction, machining, auto collision repair and refinishing, engine repair; or
to
teach
in a vocational field, we
re encouraged to apply
.
To be eligible, the student must:
reside in Schenectady County, New York; and

be enrolled in, or in the process of enrolling in, a vocational certification or degree program in any of the above-listed skilled trades.
Erbacher Scholarship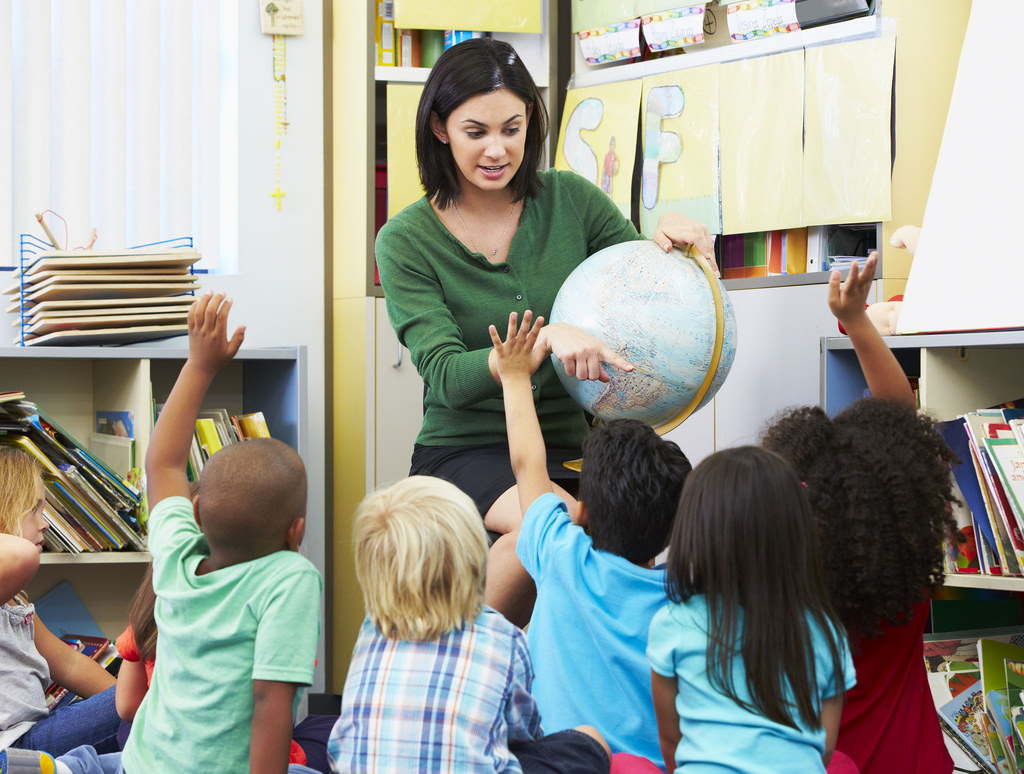 The Anna Hudson Erbacher Scholarship program was founded in 1973 from a charitable trust established by John N. Erbacher in memory of his wife, Anna. A teacher in the Schenectady School system, Anna taught at Riverside school in Schenectady's Stockade when it was first opened. She graduated from New York University with both a master's and bachelor's degrees in Education, and she was a passionate, dedicated educator throughout her life. This scholarship is intended to support students who share her passion to teach.
The scholarship provides a total of $10,000 per recipient, paid in equal installments of $2,500 per year, subject to continued qualification. The Foundation generally awards two new scholarships each year. The selection of scholarship recipients is based on academic performance, financial need, character, and extracurricular activities.
Payment of the grant is made directly to the college upon receipt of satisfactory evidence of enrollment and billing. Grant funding may be used for tuition, room and board, activity fees, and any direct costs that are billed through the bursar's office.
Applications are made available on the Foundation's website in January of each year. Erbacher Scholarship winners are announced in May.
To be eligible, the student must:
reside in Schenectady County, New York;
be a graduating senior from a high school in Schenectady County;
pursue a teaching career by enrolling in appropriate coursework at the college or university; and
maintain good academic standing.
Schenectady STEM Scholarship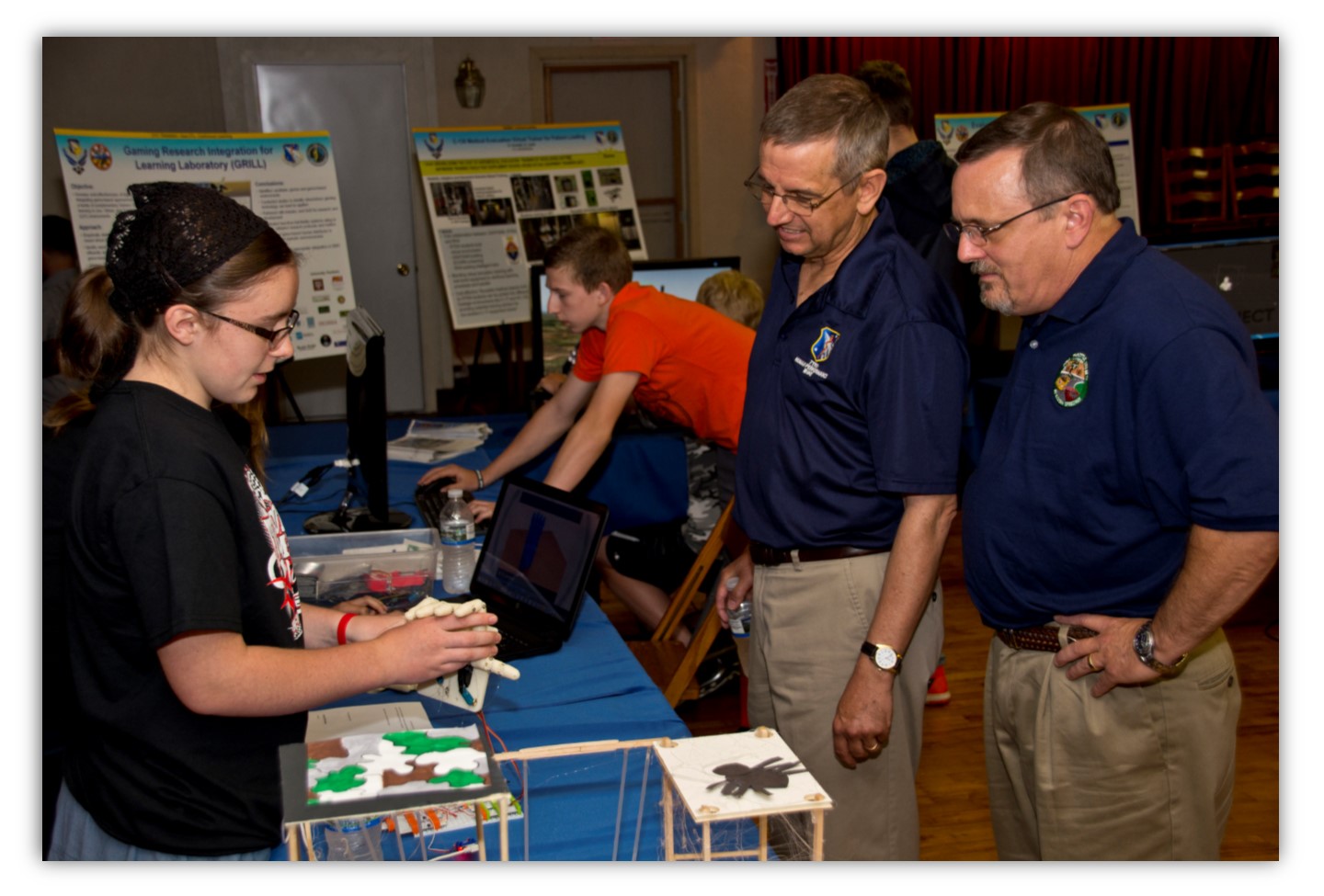 Thanks to a gift from the estate of
Sanford A. and Marilyn Shuler
, the Schenectady STEM Scholarship (Clarence E. Crowfoot and Mary Clarke Fund) was created to assist graduating seniors of Schenectady High School who intend to pursue engineering or science majors in college. The scholarship is for $5,000, and may be paid over four years. Criteria for the selection of recipients include academic performance and financial need.
For additional information on Foundation scholarships, please contact Jean Churchill at jmchurchill@schenectadyfoundation.org.
TIPS TO GET YOU STARTED aPPLY FOR A Scholarship