Donor explains her philanthropic journey
About a decade ago, Barbara Vivier arrived at the Schenectady YWCA to donate three garbage bags of clothing for the female residents there.
"The bags were so large and heavy that one of the residents came out to help me and asked me if I was donating or moving in," said Vivier, shown below.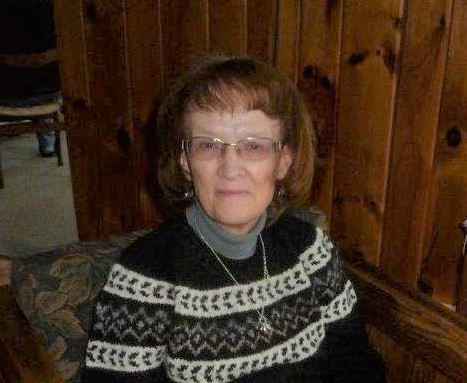 Programs at the YWCA support victims of domestic violence and provide housing to women who need a safe, affordable, supportive place to live. The resident's simple question "made me realize that sometimes people decide to leave home quickly for their safety and that of their children. They throw clothes and a few other items into a garbage bag and leave."
That insight grew as Vivier learned more about women who have experienced inequity, or are impoverished, or are seeking to improve the quality of life for themselves and their family.
Vivier approached The Schenectady Foundation to create the Barbara J. Vivier Fund for Women. Its purpose is to support the social and educational advancement of women in Schenectady County, New York. Her $10,000 initial donation in 2013 was matched by the GE Foundation as were several additional donations. Her Fund is now part of The Schenectady Foundation's Stockade Society.
Unlike a donor-advised fund, the Barbara J. Vivier Fund for Women is a separately managed fund at The Schenectady Foundation. There were several reasons that Vivier chose The Schenectady Foundation.
"They work with various agencies to identify appropriate grant opportunities and to perform due diligence. Then they recommend to me what grants to fund," Vivier said. "They monitor that the monies are spent as in­tended. Most of all, I like The Schenectady Foundation because it funds local programs and the Foundation staff works hard to ensure the greatest value of donations goes into programs instead of overhead."
A recent grant was to Albany Can Code's "Mom Up" program which is intended as an "intro" to the coding world for the women. This appealed to Vivier, who researched information technology/computer science during her professional career at GE.
"We love Barbara's intent to help advance the lives of women and are always seeking ways to fulfill that dream," said Robert Carreau, executive director of The Schenectady Foundation, which is a co-investor in "Mom Up," providing additional funds so the program can have a higher level of impact. "This has been a wonderful partnership with a caring and generous donor," Carreau said.