First time homeowner program expands
LaToya Corbin has moved three times in five years. Now the 36-year-old single mother of three is looking to buy a house and gain much-needed stability for her family.
"When you own a home, you're not worried about where home is," said Corbin, who hopes to buy in Schenectady. "You have control."
Helping her achieve her dream is Alexandria Carver, director of housing counseling at Better Community Neighborhoods Inc., a Schenectady-based non-profit organization that promotes homeownership and neighborhood revitalization. Corbin is eligible for BCNI's generous Homebuyer Assistance Program, which gives first-time homebuyers grants that help with downpayment and closing costs. Participants receive either 10% of their purchase price or up to $10,000, whichever is less.
Up until recently, this aid has only been available to people purchasing in the city of Schenectady. Now, thanks to a $200,000 grant from The Schenectady Foundation, BCNI is able to provide assistance to first-time buyers anywhere in Schenectady County.
During the pandemic, the cost of buying a home soared, making it more difficult for middle and lower-income people to find something they can afford. According to a February article in The Daily Gazette, in
December 2021 the median sale price for a single-family dwelling in the Capital Region was $255,000, compared with $186,000 in December 2017.
"What was once affordable is no longer affordable," Carver said. "And salaries and pay raises haven't gone up to match it."
Robert Carreau, executive director of The Schenectady Foundation, echoed this. "If you look at some of the trends in parts of Rotterdam and Scotia, in the rural parts of the county, families are having a hard time keeping up with their living expenses," he said. The Foundation grant "will help open up the channels to homeownership to more people."
Despite this challenging climate, BCNI has been averaging one house closing per week since the start of the year. In 2021, Carver helped 76 people close on a home, up from 57 in 2020.
Buying a house can be intimidating, especially for first-time homebuyers like Corbin.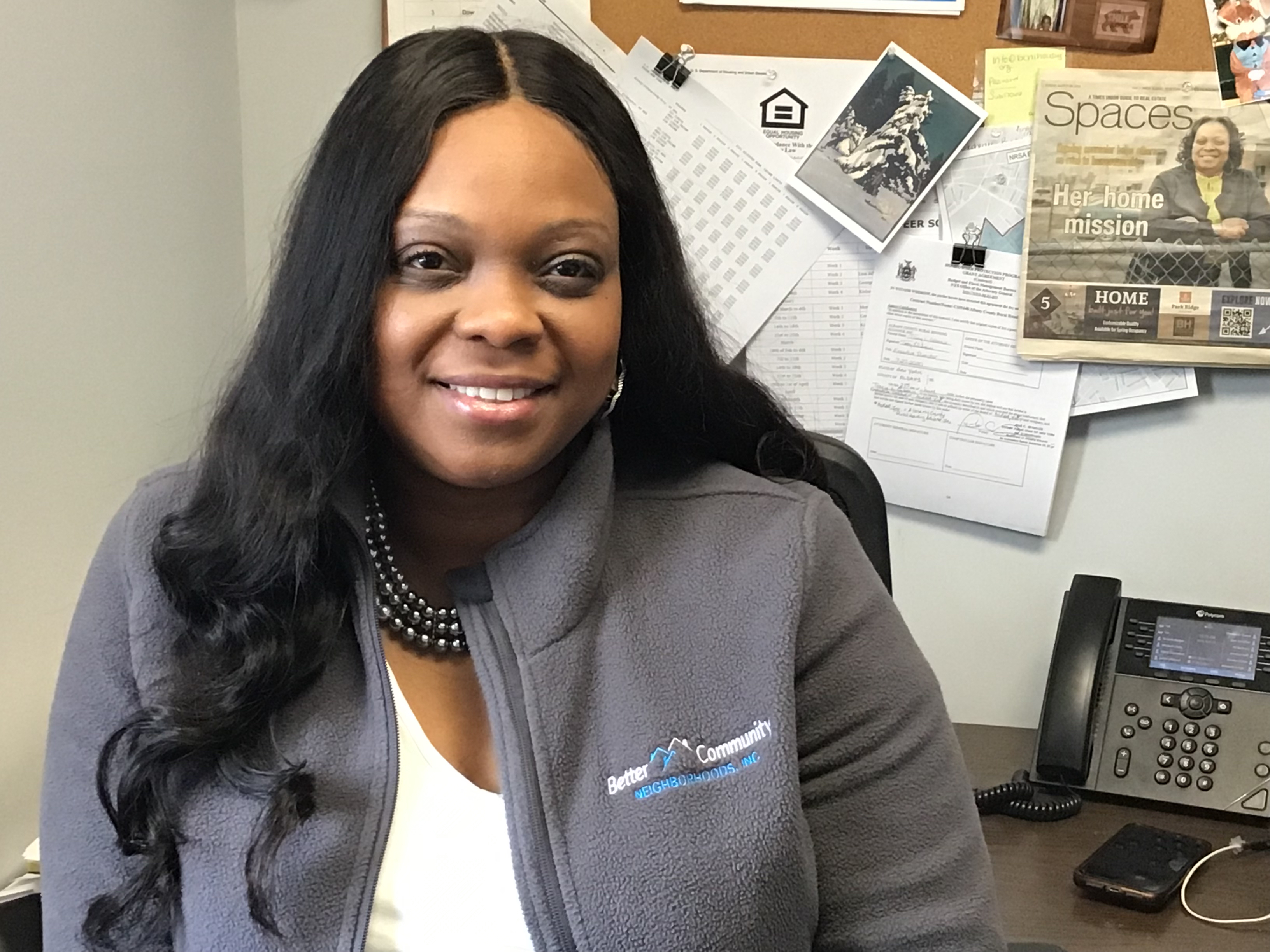 Carver has guided her, helping improve her credit and reviewing her expenses. She's also been a valuable source of moral support. "At times when I've wanted to give up, Alex has inspired me," Corbin said.
"When you're going through this process, you need a support team," Corbin said. "It takes a village." Email acarver@bcnihousing.org to learn more about whether you or someone you know might be eligible for the homebuyer assistance available through Better Community Neighborhoods Inc. "This grant gives us the opportunity to widen our territory," Carver said. "We'll be able to help more people, and that's what it's all about - helping more people, helping more families."