Foundation Grant Boosts Mont Pleasant Library Branch Effort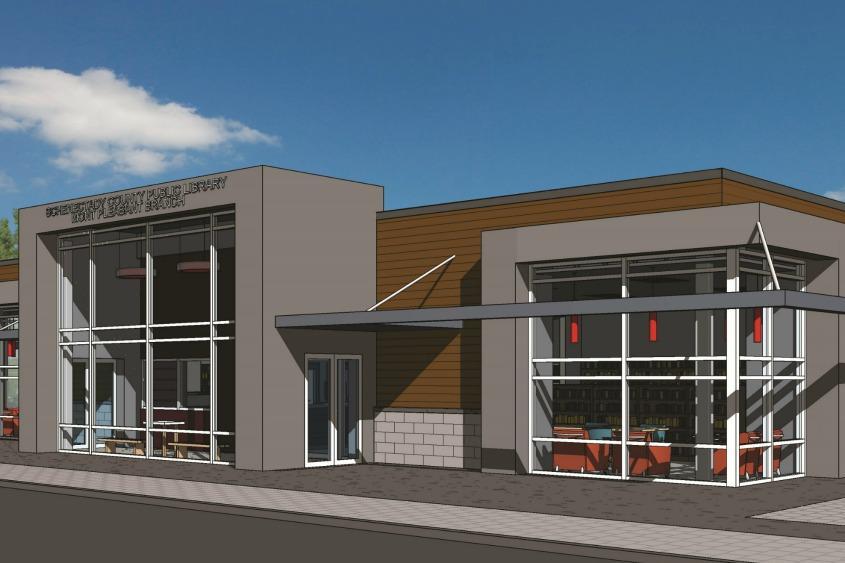 The Mont Pleasant neighborhood will soon be home to a new educational and cultural center when a new library branch is opened in the Spring of 2019. The Schenectady Foundation has committed $150,000 in funding through a capacity-building grant to provide the needed technology and furnishings that will enable services in employment support; early literacy; and financial, digital, and health literacy.
The new Mont Pleasant Branch Library will be a much-needed resource to the neighborhood, and a vital element of the revitalization of the Crane Street corridor that has been characterized by blighted and neglected structures.
The project was initiated in response to SCPL outreach that indicated need in this distressed neighborhood for a safer, larger, and more adequately designed public library branch to serve the needs of the community.
"As the heart of the community, libraries are a resource for people of any age to find what they need to help improve their quality of life and will provide more opportunities for community engagement and deliver new resources and services that connect closely with community needs" stated Karen Bradley, Library Director.
Libraries in urban and impoverished neighborhoods serve their communities in non-traditional ways, providing employment supports and literacy programming and often serve as a haven and educational hub for those to whom English is a second language. "Libraries are not just about what we have for people, but what we do for and with people," stated Bradley. The new construction of the Mont Pleasant Branch Library will bring an overall revitalization of the neighborhood and will offer unmatched resources and support for the residents of the Mont Pleasant community.
Despite issues of poverty and crime in the area, Schenectady County Public Library (SCPL) staff and volunteers witness a strong sense of community, and willingness among residents to help each other. Isolated community members requiring help with necessary coping and social skills seek refuge at the SCPL branch. Young parents bring their children to the library for mentoring and support. The library serves many individuals who cannot read or write, and who are unable to fill out necessary paperwork or online forms for employment or needed services.
The new building will incorporate a safer, healthier, and more pleasant working environment for staff in a facility that will support the organization's efforts to provide improved services to the community. The project also includes a dedicated parking lot, which will allow residents to make longer visits, as well as provide the added protection of surveillance cameras.
"We see this as a critical investment for us", said Robert Carreau, executive director of The Schenectady Foundation. We've seen the great outcomes at the Bornt Branch Family and our grant that helped to make it a family-centered library. We see these new branches as invaluable resources to community members."