Getting Ahead in a Just-Getting-By-World Gains Momentum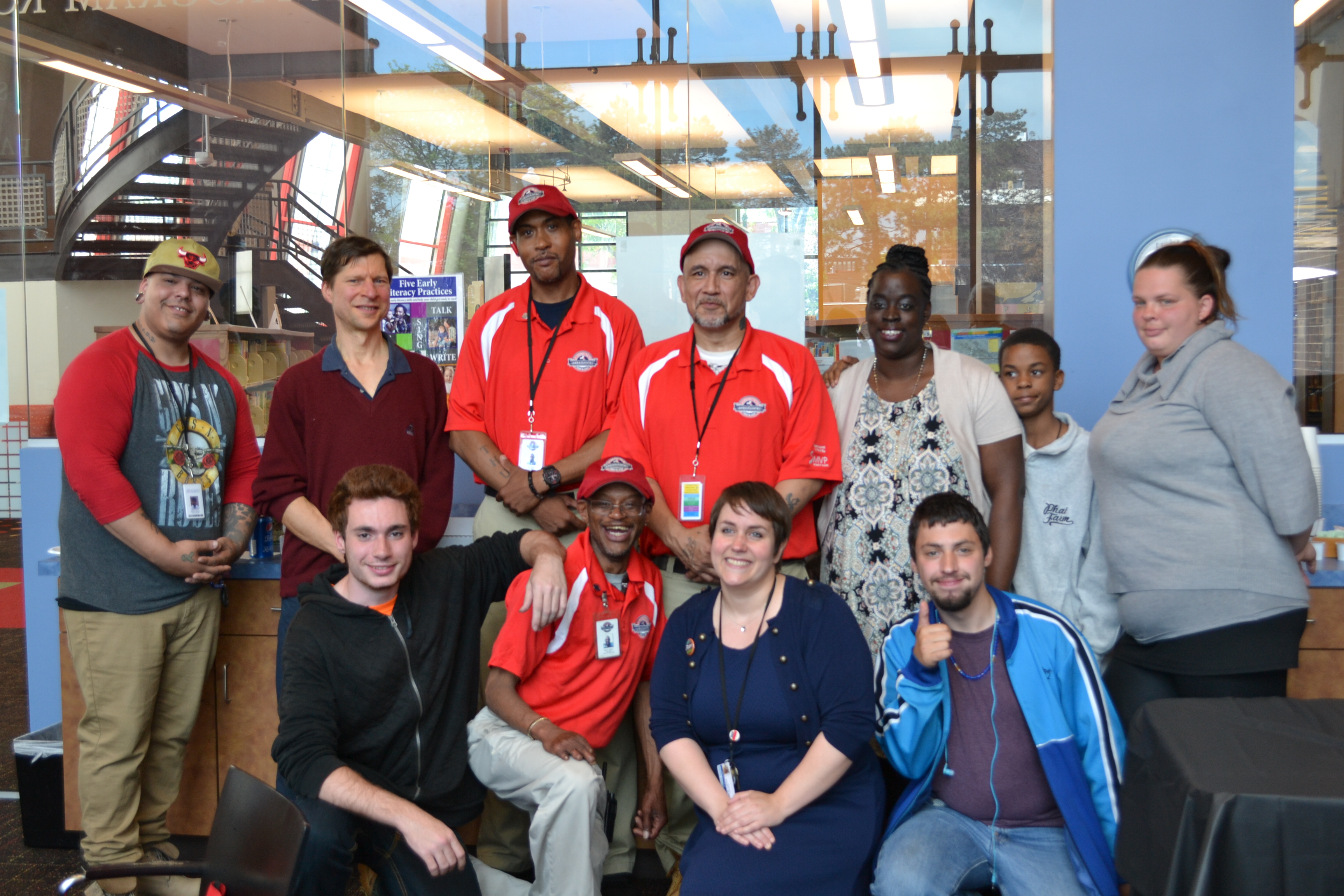 In our fight against poverty we've learned that communities benefit most when people are equipped to be the leaders of their families and neighborhoods. Developing "indigenous leaders" in Schenectady neighborhoods was a cornerstone of the Bridges Out of Poverty Transformational Movement launched by the Foundation's $1 million grant in 2014.
In part, the grant catalyzed the level of impact of the Getting Ahead program, managed by the City Mission. Getting Ahead (GA) promotes the concept that communities will only change when people from those communities are equipped to become leaders. Participants in the program learn valuable skills, such as: money management, workplace etiquette and how to envision their "future story", and then better utilize community resources to reach their goals.
To-date, 369 participants have graduated Getting Ahead, with many obtaining employment and/or improving their education. Two graduates actually received their certification to become GA facilitators. The program has been so successful that a new workforce development initiative emerged called "Team Up". The objective of Team Up is to train and employ former GA graduates as program facilitators, providing employment while further advancing the indigenous-led movement.
Now, The Schenectady Foundation has extended its commitment with a new $100,000 grant to expand and sustain Getting Ahead.
In order to meet the demand for advancing GA across the community the City Mission will train and develop more GA Facilitators. "There are a number of GA graduates who have displayed the passion, skills, and desire to stay invested in Getting Ahead as facilitators. But until now, we have not had the resources to most effectively support their growth, development, and deployment," stated Nathan Mandsager, Schenectady Bridges Coordinator. "In Getting Ahead, we believe that sometimes the only difference between a successful person and an unsuccessful one is the people they have around them."
Additional funding will allow the program to train and employ additional GA facilitators, and to double the number of trainings from 12 groups to 24 groups annually. The Bridges movement hopes to reach 300 under-resourced individuals in Schenectady through the GA program.
This project focuses on under-resourced individuals who wish to equip themselves with skills and resources to move out of poverty toward sustainability. Current participants in GA are from generational poverty and are unemployed and/or underemployed, and under educated. Many are recovering from addiction, and struggle with mental illness. Participants of the program represent diverse backgrounds, cultures, ethnicity, and experiences.
The Bridges model strives to be a resource for individuals as they make the journey from poverty to sustainability. To learn more about Getting Ahead trainings, please visit: http://schenectadyworks.com/professional-development-and-training/ .
For all inquiries, please email: info@schenectadybridges.org.