Keeping higher education within reach
If you've ever wondered about the impact a scholarship can have, consider Lindsay Thornton,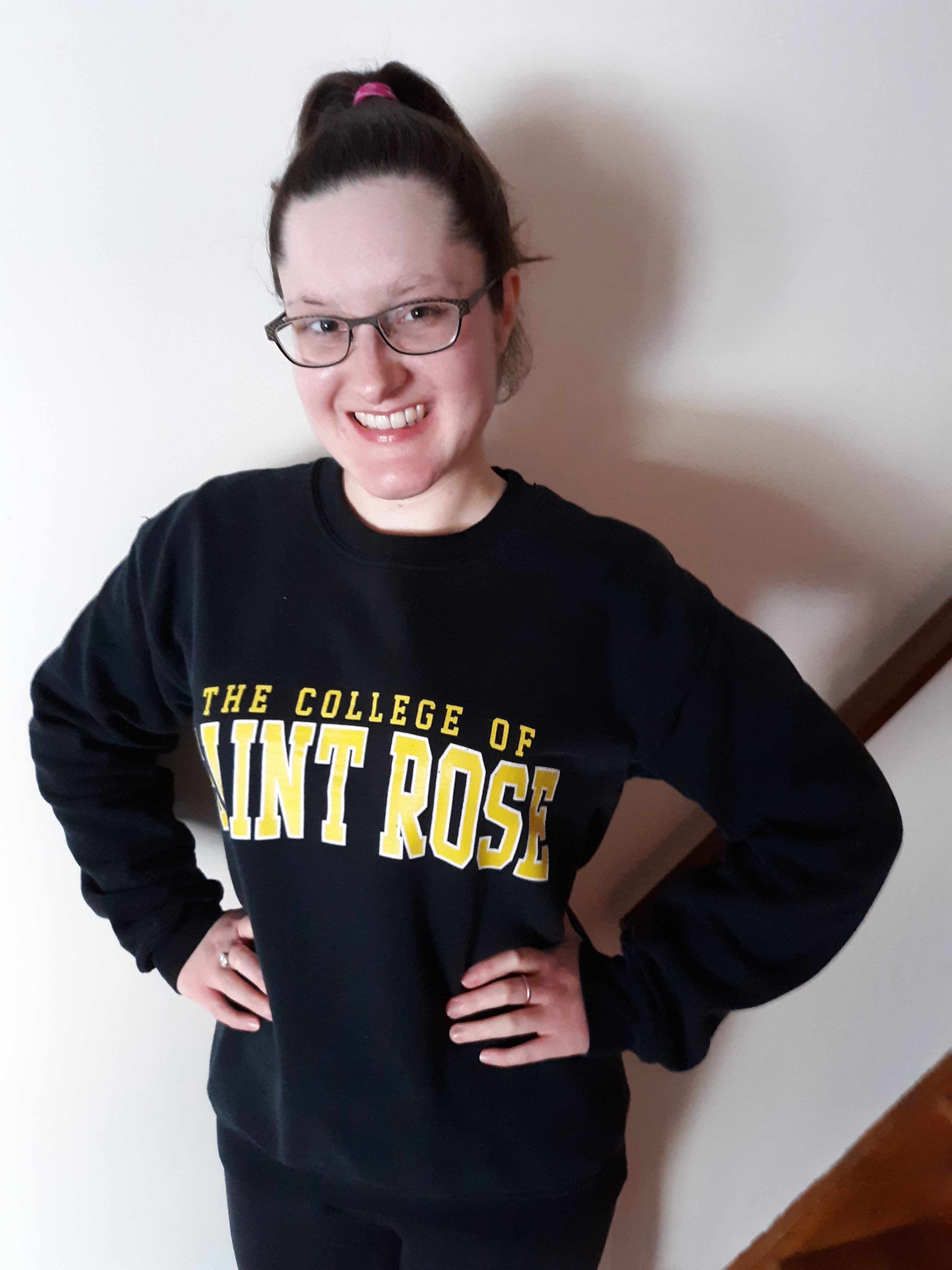 shown proudly wearing clothing from her alma mater.

Getting the Anna Hudson Erbacher Scholarship from The Schenectady Foundation in 2017 "was instrumental in helping me to achieve the professional goals that I once believed might be out of reach, and I will always be deeply appreciative of the award." Thornton graduated summa cum laude in December 2020 with an undergraduate degree in Childhood Education and Middle Childhood Social Studies Education and is now working toward a Master's in Education in the Literacy Education program at SUNY Cortland.
When she has time, she works as a substitute teacher and a part-time after school teacher at St. Kateri Tekakwitha Parish School in Schenectady.
Applications for the Anna Hudson Erbacher Scholarship and the Dave Goyette Memorial Vocational Scholarship are available to Schenectady county residents graduating from high school this spring. The Clarence E. Crowfoot and Mary Clarke Schenectady STEM scholarship is only available to students graduating from the City of Schenectady High School.
Each program has different criteria and different award amounts. Please go to our application portal here to begin your application process. The link will help you find out more about eligibility, tips on how to get your online application started and the full list of requirements. The deadline to apply is March 20, 2023.