Shining a spotlight on African-inspired art
The mission of the park is contained in its name.
Sankofa.
"It means to go back and get the things in history that have given us strength so that we have them for the present and future," said Rachel Conn, executive director of the Hamilton Hill Arts Center. "People crossing into this park retrieve the knowledge of their ancestors."
A project several years in the making, the new Sankofa Sculpture Park celebrates the art and culture of the African diaspora, while also expanding the footprint of the Schenectady-based Hamilton Hill Arts Center.
The art and the park infrastructure was created thanks to a $38,500 grant from The Schenectady Foundation's Thriving Neighborhoods Challenge program, which invites residents and community organizations to submit their own ideas for quality-of-life improvements in their neighborhoods. A third round of the challenge funding will be announced in August.
"The creation of the sculpture park is transformational for this neighborhood," said Robert Carreau, executive director of The Schenectady Foundation. "This was one of the first projects the Foundation embraced as part of our Thriving Neighborhoods Challenge, and we're proud to see it come to life."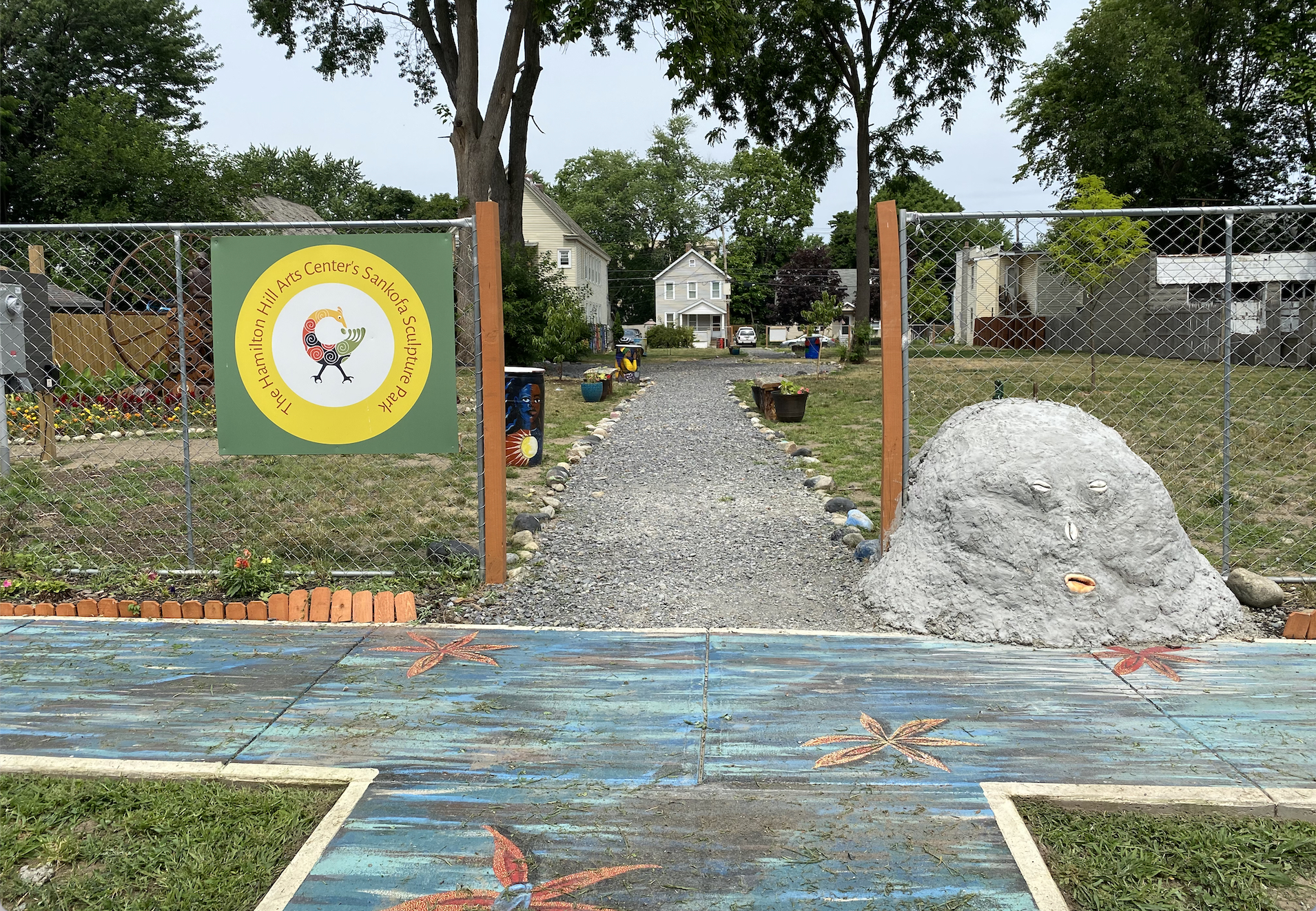 The Sankofa Sculpture Park sits on a once-blighted parcel of land bounded by Paige and Schenectady streets. The city of Schenectady paid for demolishing the vacant homes and Jean Louis Venditti donated the land to Hamilton Hill Arts Center. It's taken a number of years, but now the area is a beautiful and peaceful oasis, immersing visitors in unique and compelling art.
"People walk by and feel inspired," Conn said. "They come and look at it and feel it's for them."
The centerpiece of the park is a stunning metal sculpture of Ogun, the West African god of blacksmithing,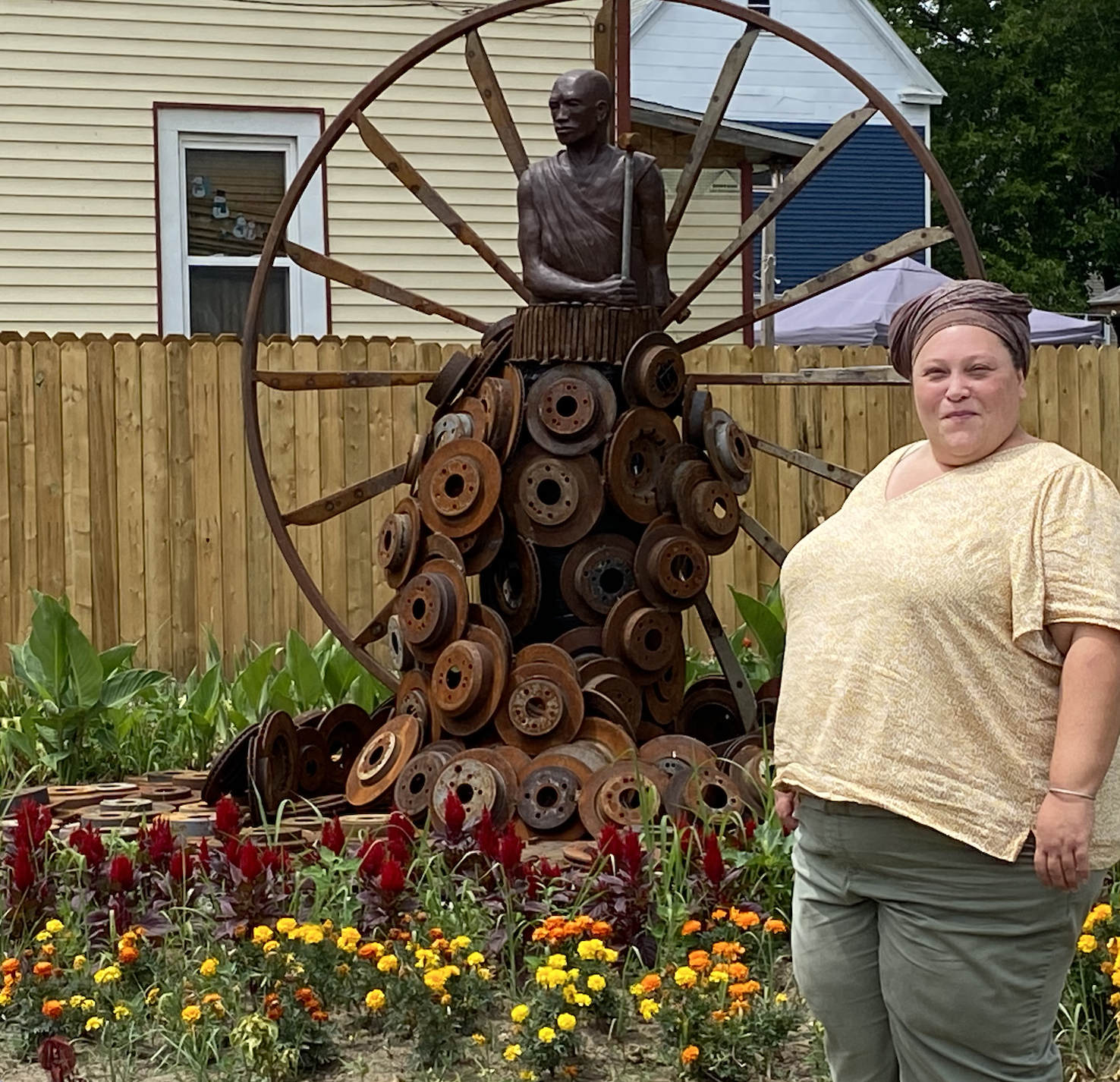 whom Conn described as "the foundation of civilization." Created by well-known artist Jerome Meadows, Ogun towers over a pile of metal that includes brake rotors and railroad spikes - "any rusty metal we could find," Conn explained.
The Schenectady Street entrance to the park is a sidewalk mural, by local artist Bianca Dilella, depicting slave ships crossing the ocean with ancestral spirits.
Inside, there are colorful benches, flowers, a mural created by youth attending a camp run by the Hamilton Hill Arts Center, painted rocks and newly planted fruit trees.
The hope is that a new sculpture will be added to the park each year.
The opening of the park completes the first phase of HHAC's ongoing initiative to create a new campus with a rebuilt arts and education center and gallery and performance arts space.
"We're looking toward the future of (HHAC)," Conn said. "The community reaction has been so fulfilling. We're putting our best foot forward and hoping for the best."