SUNY Schenectady Students Benefit from Access to Food Pantry on Campus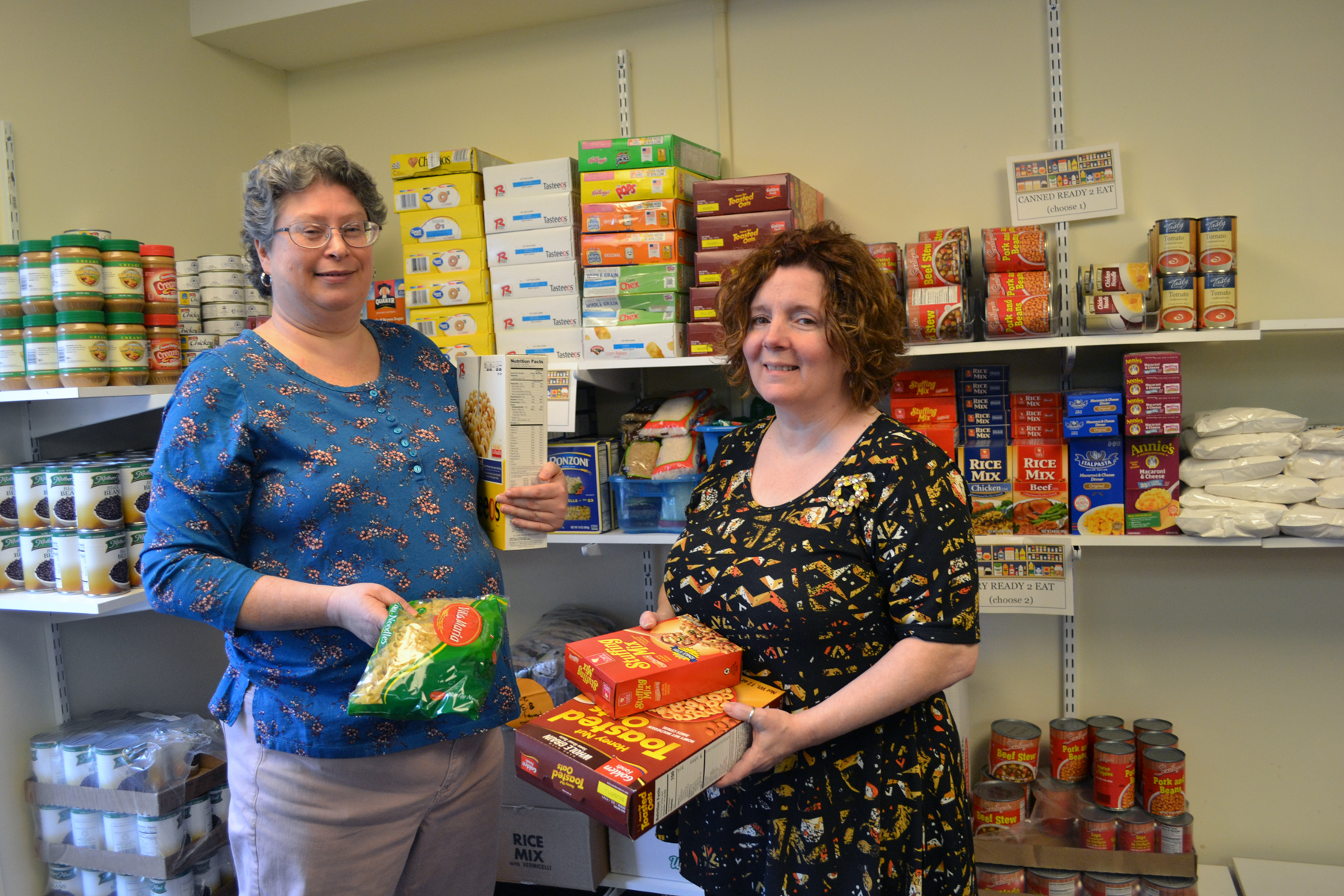 When you think about college, food insecurity probably isn't the first thing that comes to mind. But for many attending SUNY Schenectady, it is a very real factor. SUNY Schenectady Food Pantry, which opened in 2017, recently received a boost from a $9,500 grant by The Schenectady Foundation.
The grant will expand the capacity and efficiency of the onsite campus Food Pantry, which provides a variety of non-perishable foods for students in need. Funding will be utilized to improve the efficiency of the Pantry's storage and shelving and increase the amount of food, household, and personal care items available.
"Food insecurity shouldn't be a barrier to student success," said Dr. Steady Moono, President of SUNY Schenectady. "By providing us with this valuable grant, the Schenectady Foundation will allow us to expand what we offer in our food pantry even more, as we continue to empower our students to achieve their goals."
Pantry offerings are currently limited due to lack of storage and efficient shelving, thereby also limiting what is available for students to take each time they visit. With more food and household items available at all times, one visit to the food pantry will last even longer for each student visitor. Through increasing capacity and efficiency, SUNY Schenectady will be able to serve a higher number of students, reduce the cost of running the pantry, and keep the shelves fully stocked at all times.
The pantry is located near the Financial Aid Office and Student Affairs division in Elston Hall. SUNY Schenectady faculty and staff volunteers staff the pantry. Since its opening in February 2017, the Food Pantry has served 230 unique students. Students registered with SUNY Schenectady, who hold a valid student ID are eligible. The students visiting SUNY Schenectady Food Pantry tend to be low-income, receiving financial aid, and may not know how they will get their next meal.