The Schenectady Foundation is pleased to announce the Youth Advisory Council Project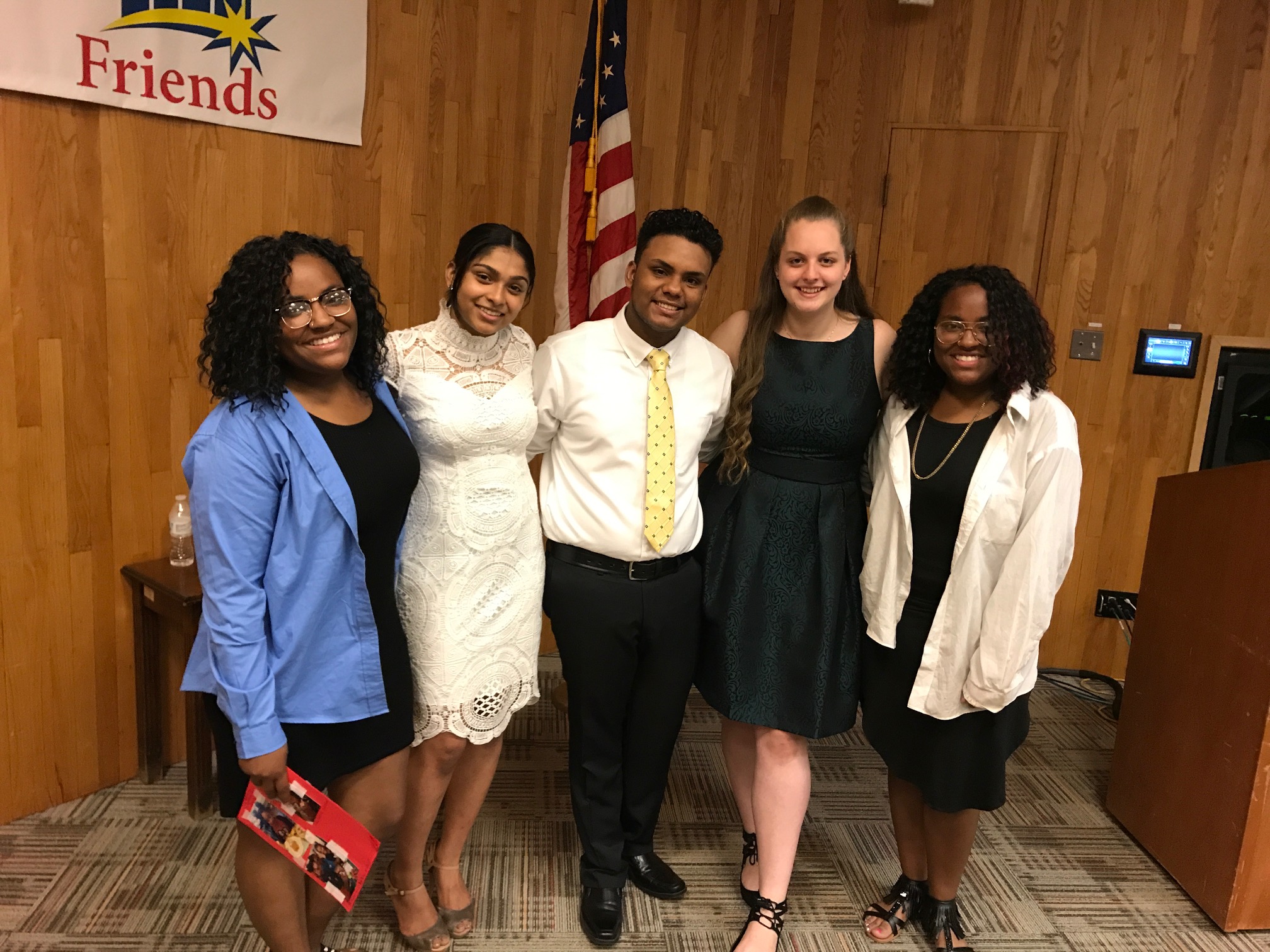 On Tuesday, June 20th, at the Downtown Main Schenectady Library, the Youth Advisory Council presented their project "My Voice My Choice," proposing a Schenectady Youth Center to The Schenectady Foundation in a board panel presentation.
The Youth Advisory Council is a seven-month program created to support the pledge of The Schenectady Foundation and the Youth Allies Council in The Call to Action for Schenectady's Youth. The Youth Advisory Council aims to reinforce the very first principle of the Call to Action "Listen to youths and include their voice in our considerations and planning for community programs designed to support them."
Youth were tasked with designing and implementing a specific project in their neighborhood or school as a capstone project. To conclude the seven-month program, five Schenectady High School students presented data collected from their peers and expressed the need for a youth center in the Schenectady community. Overall, youth expressed by overwhelming numbers that there is a serious need for a safe space in which they can meet up with friends, and receive help if and when they need it.
The Schenectady Foundation would like to send a special thank you to program advisory Kathleen McLean, Rosa Rivera who designed the program and initally worked with the youth, and Victoria Feola and Anzala Alozie from the YMCA. Through your work, students were given the opportunity to develop skills in the areas of personal growth and development, leadership development, and community involvement and awareness.
Join the Call to Action and add your name to the growing list of businesses, organizations, and individuals who are committed to Call to Action. To help build momentum and sustain the critical commitment, the Foundation will match donations to Call to Action, dollar-for-dollar, up to $250,000. Answer the Call to Action with a Donation Today!