There's treasure in the Woodlawn Preserve
Schenectady's Woodlawn Preserve is a quiet oasis - 130-acres of thick woods and sand dunes, with a peaceful pond that's teeming with birds and other wildlife.
Now the preserve has a new attraction: the Woodlawn Preserve Geocache Challenge.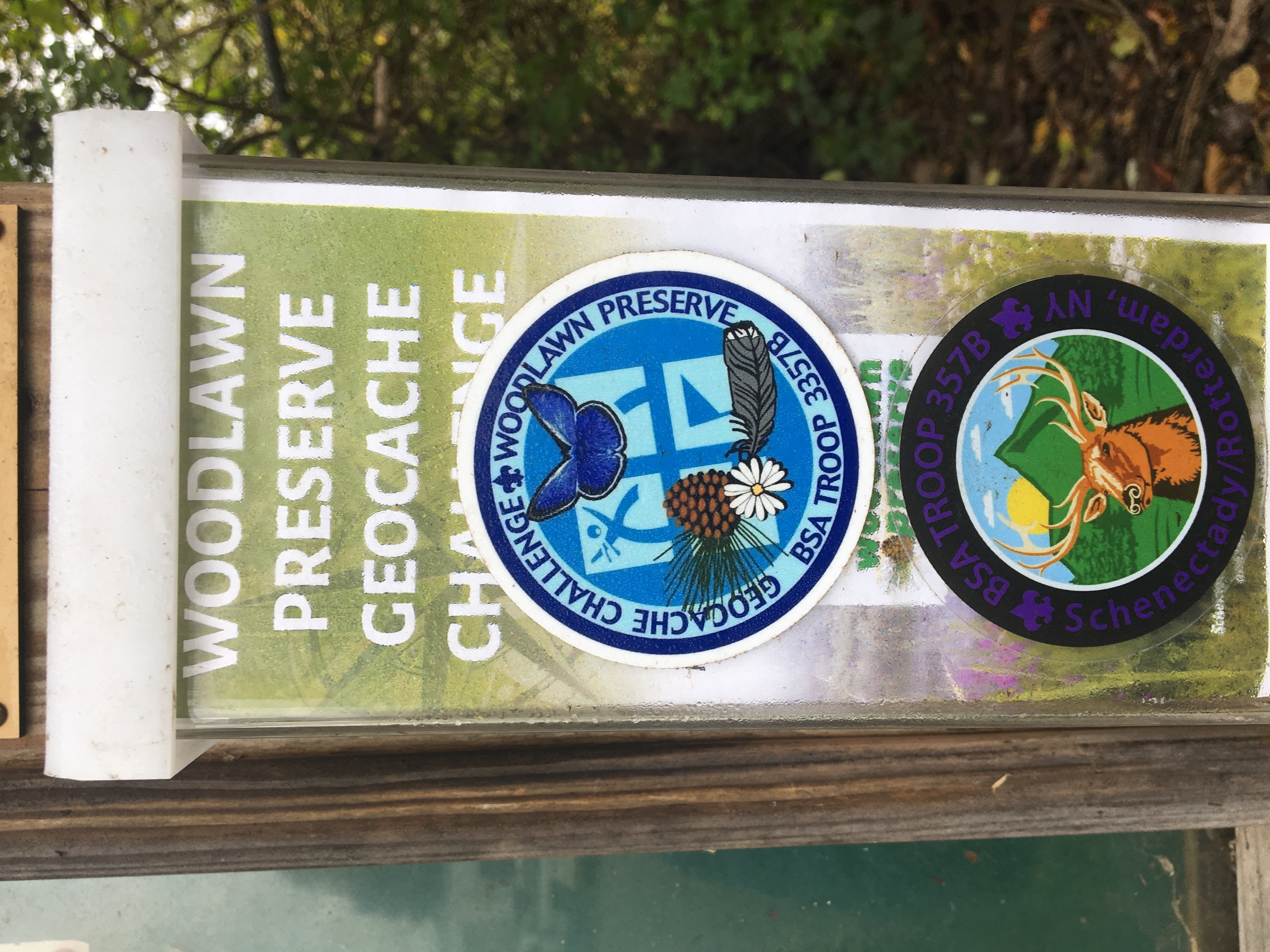 Created by a local Boy Scout troop, the challenge invites people to search for boxes - called geocaches - using a Global Positioning System-enabled device. Think of it as a big treasure hunt that gets people out into the Great Outdoors.
Using a $2,500 Thriving Neighborhoods Challenge grant from The Schenectady Foundation, the scouts in Troop 3357B hid eight geocaches throughout the Woodlawn Preserve.
People interested in finding them can pick up a Woodlawn Preserve Geocache Challenge Passport from a trailhead and get the coordinates for the geocaches from www.geocaching.com. Once a geocache has been located, participants can mark their passport with the unique stamp inside the box, which also contains toys and other trinkets that can be taken as a memento so long as something is left behind to replace it.
Finding the geocaches isn't difficult, but it does take legwork and observational skills.
And while the hunt is fun, the best part might be exploring the preserve.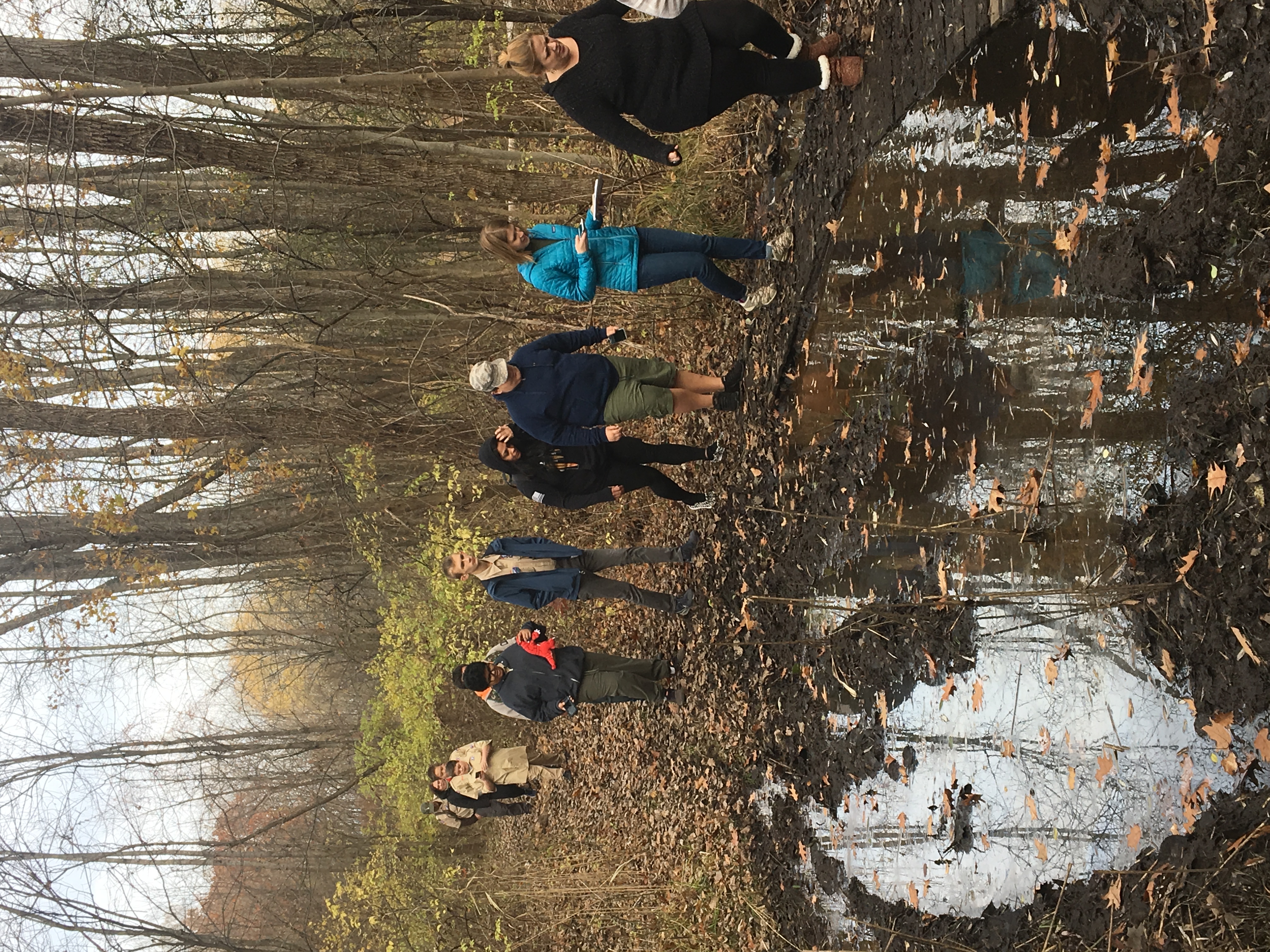 On a cool November weekday, 11-year-old Boy Scout George Hawley helped lead a small group, shown above, to a geocache nestled in a tree near the pond at Woodlawn Preserve, which is part of the larger pine barrens ecosystem that includes the Albany Pine Bush.
"We tried to find (hiding) spots that were hard to find, places that might be a little tricky," said George, who helped build the geocache trail and earned his geocaching merit badge in the process.
According to Tom Waters, committee chair for Troop 3357B, the scouts conceived of the geocache trail as a way to get more people to visit the Woodlawn Preserve.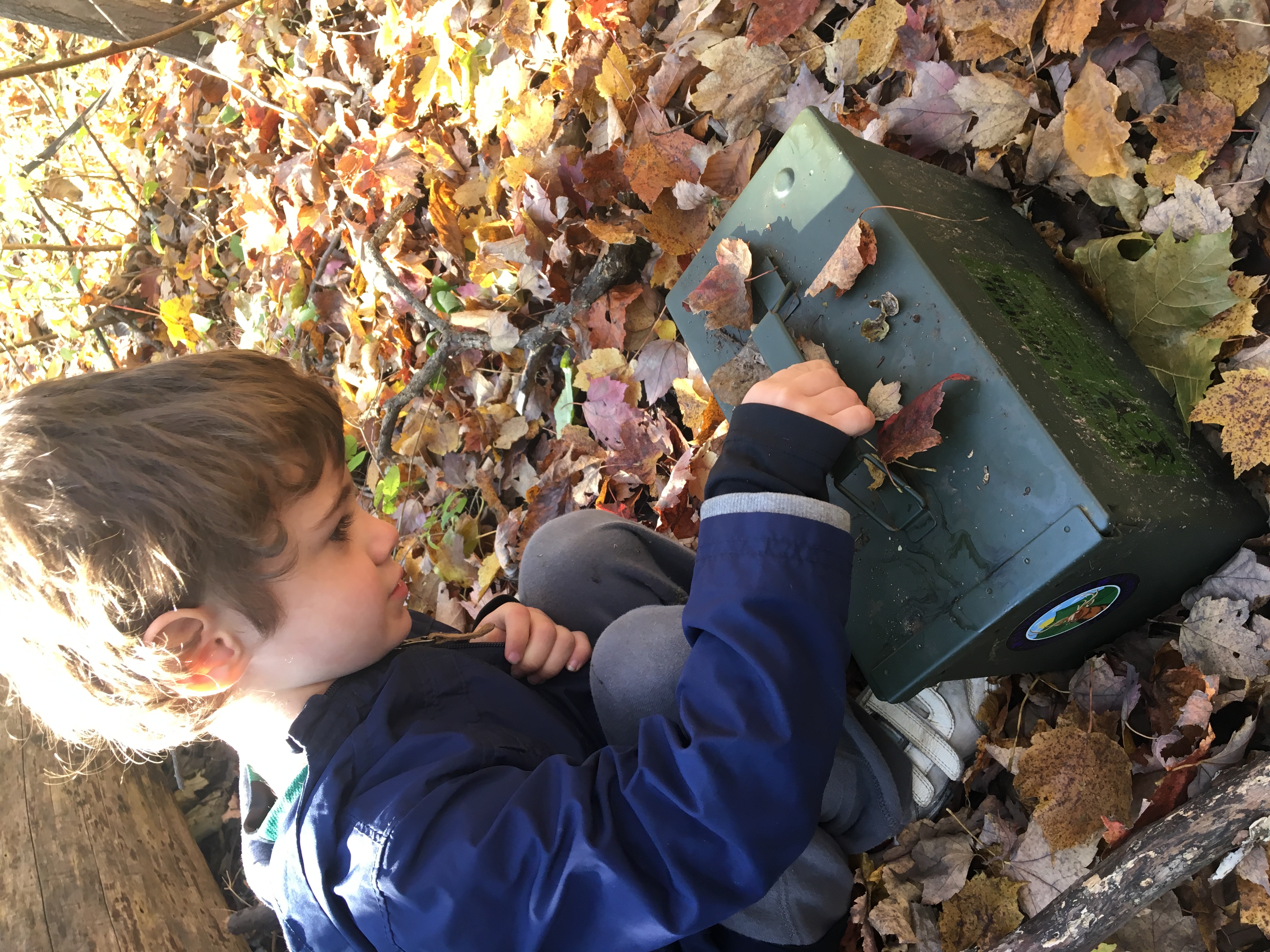 So far, it appears to be working.
"People are coming to the preserve and checking it out," Waters said.
At heart, this is what the Thriving Neighborhoods Challenge is all about: tapping into the energy and ideas of Schenectady residents to make the city a more pleasant and interesting place to be.
The geocache challenge brings something special to Woodlawn Preserve, and we encourage people to stop by, go for a walk and see what it's all about.