Unlocking Nature's Wonders
The Schenectady Nature Bus brings you to the Adventure
Sarah Walsh, associate director of the Mohawk Hudson Land Conservancy, lives next to Wolf Creek Falls Preserve in Altamont. During the pandemic, it was easy to get outside and go for a walk. But, she wondered, "What about all those people who can't?"
From that question, the Albany Nature Bus was born.
Launched by MHLC in partnership with the Capital District Transportation Authority in 2021, the free seasonable bus connects Albany County residents to nature, transporting them to nature preserves such as Thacher State Park and Five Rivers Environmental Education Center.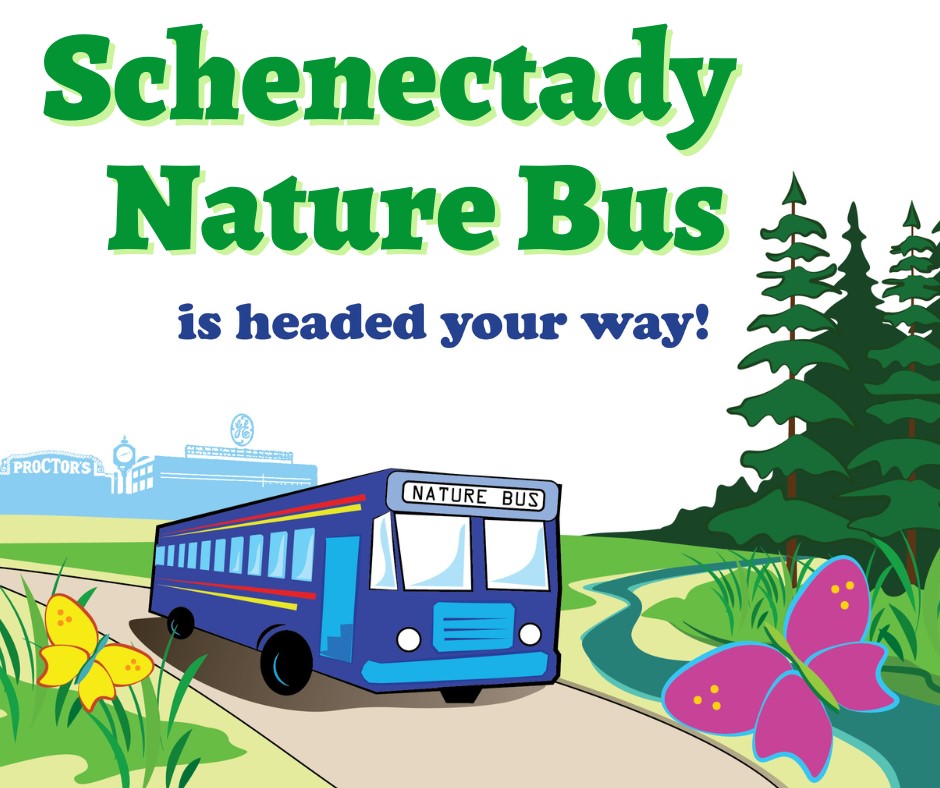 Now Schenectady County residents have the same opportunity for free rides to local nature preserves.
The hope is that the bus will enable people with limited access to nature to experience the joy of being outdoors.
MHLC, CDTA and the Environmental Clearinghouse, a Schenectady environmental organization, have launched the Schenectady Nature Bus, which will run for three weekends. The inaugural ride, on a trolley, took people from Schenectady to Mabee Farm in Rotterdam Junction and River Road Park in Niskayuna on Jnue 24.
On July 22, the trolley took riders to Fox Preserve in Latham and Lisha Kill Natural Area in Niskayuna. Those who took the first trolley to Fox Preserve can go on a short guided hike led by MHLC Stewardship Coordinator Marhall Lefebvre. Those who visited Lisha Kill attended a free forest bathing session.
On August 26, the Schenectady County Nature Bus will take riders from Schenectady to Collins Park in Scotia and Sanders Preserve in Glenville.
Service will be provided to locations three times each Saturday, once mid-morning, once early afternoon and one final stop between 4 p.m. and 5 p.m.
The Schenectady Foundation is the Schenectady Nature Bus' lead sponsor. The Foundation provided $6,500 in funding.
For schedule and route information, visit https://www.mohawkhudson.org/nature-bus-schenectady.